#70for70 Campaign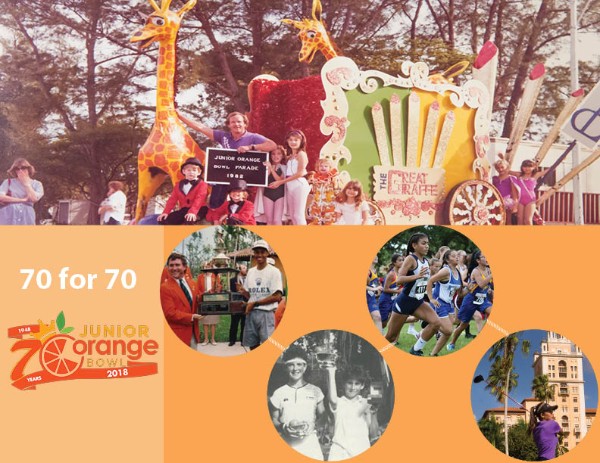 In celebration of Junior Orange Bowl's 70th anniversary, we are  excited to announce our #70for70 campaign. $70 for 70 years is designed to engage and empower participants to celebrate 70 years with a donation of $70 to commemorate this special year of our organization.
With 70 years of experience, vision, and impact, it is a year to highlight and reflect upon seven decades of empowering the youth of the world. Join us in celebrating this monumental anniversary to reach our vision of a world in which every student and athlete is provided the opportunity for success. 

Help us meet our goal, and help us make an impact in our community with a donation of $70.
We'll walk you through your donation, follow the instructions below and the process will be smooth.
The Junior Orange Bowl relies heavily on our corporate and individual donors and supporters to provide in-kind and philanthropic support to help offset all costs associated with our overall operations. The Junior Orange Bowl retains 100% of each contribution to fulfill our mission and gifts to the Junior Orange Bowl Committee, Inc. are tax deductible according to IRS regulation.