2021 Junior Orange Bowl Boys JV Basketball Classic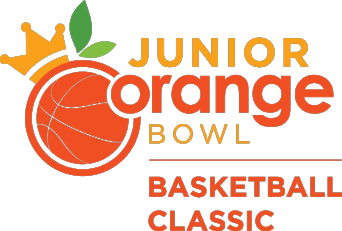 Schedule for our Boys' Basketball event.
The games will be held at True North Classical Academy, 9393 Sunset Drive, Miami, FL 33173.
The games will be played on a single court so the format will be simple and only one game played at a time. Boys' tournament will be February 5th & 6th (Friday & Saturday).
A limited number of tickets will be available to attend the event. Tickets will be available at the gate. The recommended limit for attendance is two per player. We want to be able to accommodate your parents and fans but must maintain strict controls on the number of fans at each game for COVID precautions. Each team will be guaranteed three games and will play on Friday afternoon, Saturday morning and Saturday afternoon. Ticket prices will be $10 for each session or $25 for a weekend pass.
Boys' teams participating:
Southwest
SLAM
North Miami
Chaminade Madonna
Palmetto
Norland
True North
Friday
4:00 PM – Game 1
5:30 PM – Game 2
7:00 PM – Game 3
8:30 PM – Game 4
Saturday
Morning Session
9:00 AM – Game 5 - Consolation – Losers Game 1 & Game 2
10:30 AM – Game 6 - Consolation – Losers Game 3 & Game 4
12:00 PM – Game 7 - Semi-Final – Winners – Game 1 & Game 2
1:30 PM – Game 8 - Semi-Final – Winners – Game 3 & Game 4
Afternoon Session
3:30 PM – 7th Place – Losers Game 5 & Game 6
5:00 PM – 5th Place – Winners – Game 5 & 6
6:30 PM – 3rd Place – Losers – Game 7 & Game 8
8:00 PM – Championship – Winners – Game 7 & Game 8