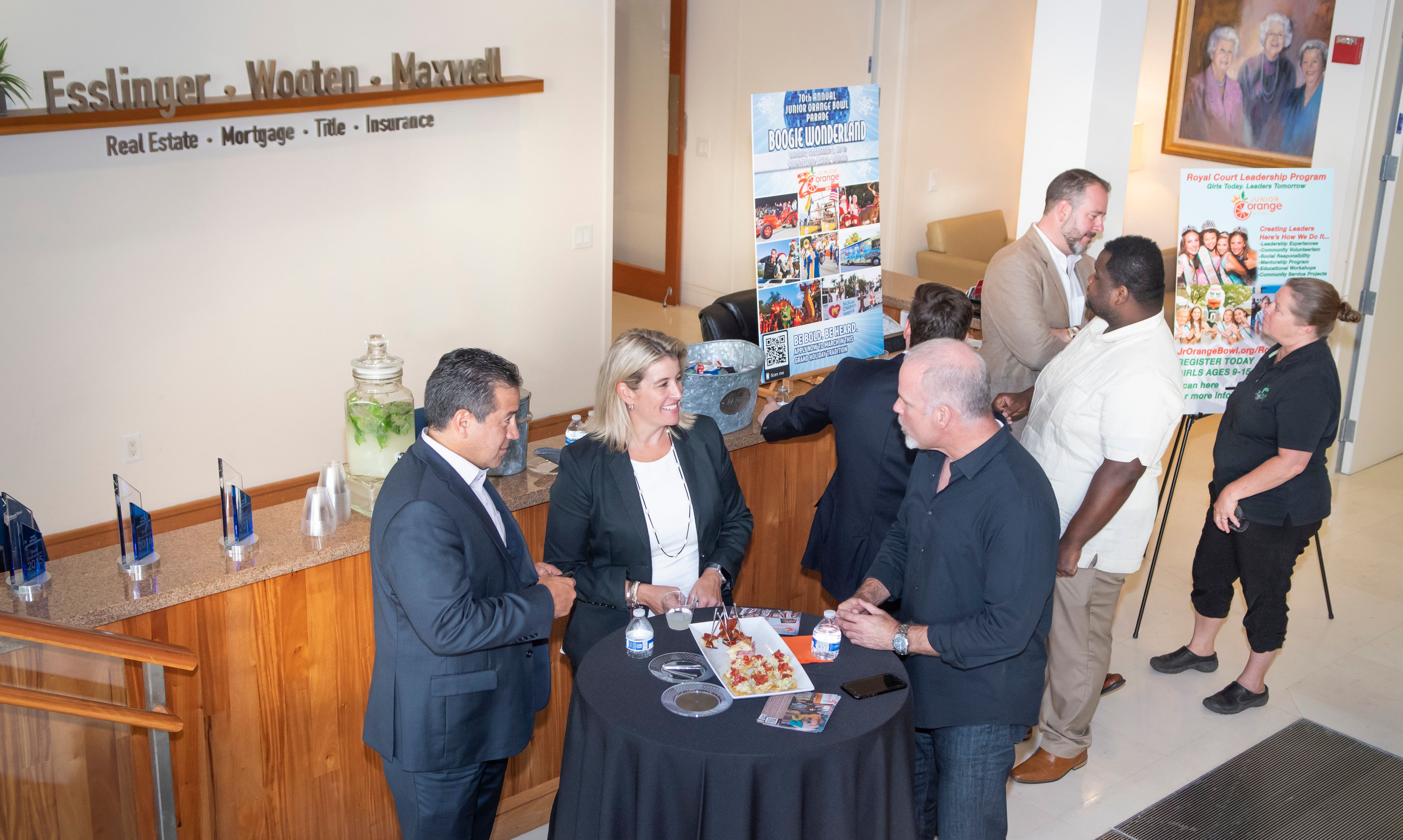 Thank you to everyone that joined us at our Volunteer Appreciation Networker that was held at the award-winning Best Brokerage for four consecutive years: EWM Coral Gables – South Miami.
Members and volunteers came together to discuss this upcoming Festival Season, as we approach its 70th year. The objective of this network- style event allowed our volunteers to stay connected, while thanking these remarkable people who have chosen to dedicate their time and energy in support of the Junior Orange Bowl.
For more information on becoming an Orange Serve Volunteer, please follow the link below.