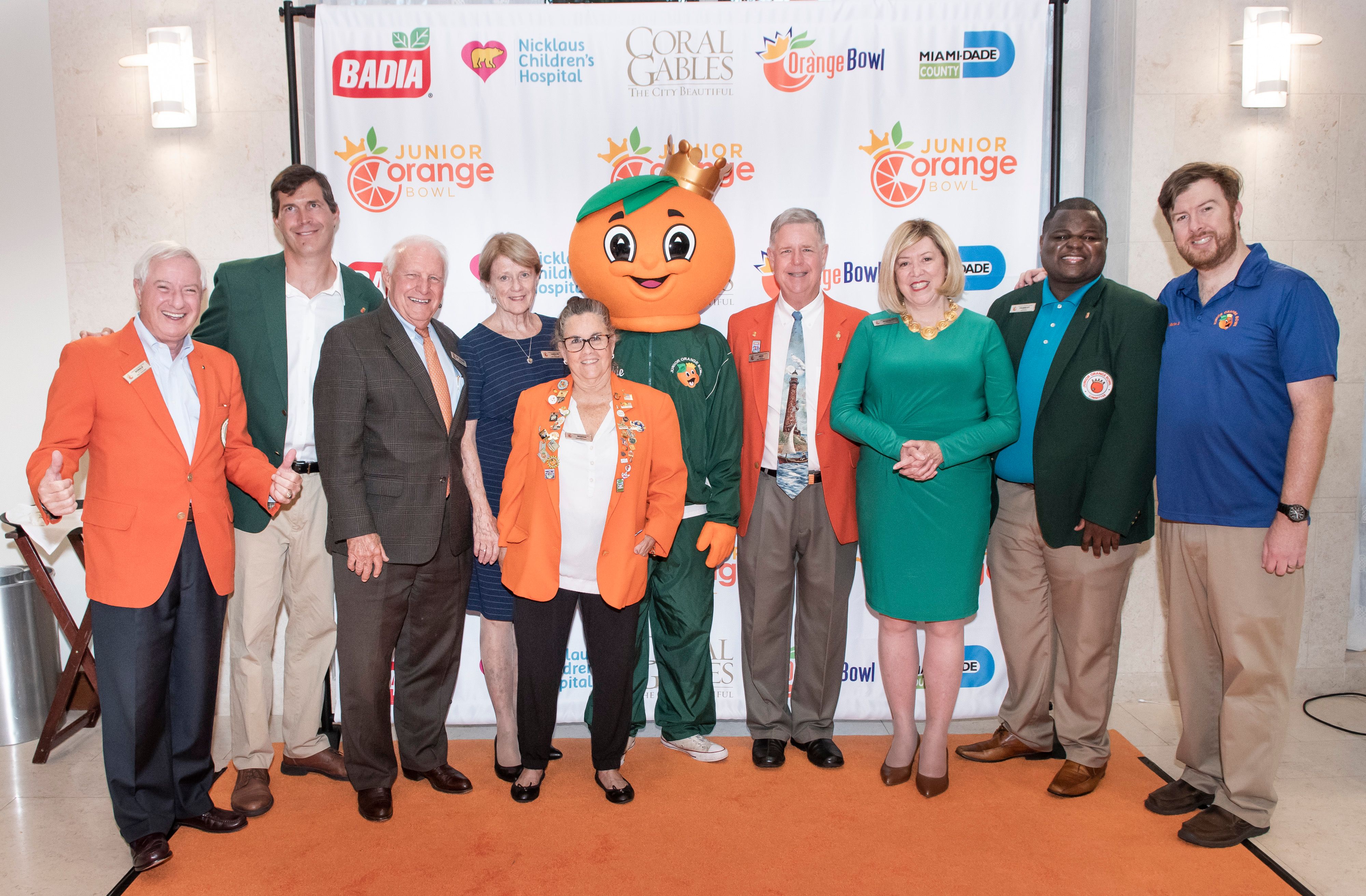 The Junior Orange Bowl kicked off its monumental 70-year Festival Season at the Newman Alumni Center on Thursday, Sept. 20, 2018. Members, guests and sponsors celebrated a great evening of tracing back to the organization's humble beginnings, while anticipating its paramount festival season. The Junior Orange Bowl highlighted all its established events, while honoring Nicklaus Children's Hospital for their 20th year of sponsorship and welcoming the new Royal Court community leaders. The Festival had its groove going, as guests mixed and mingled, enjoyed drinks, live music and "A Taste of Asia" passed hors d'oeuvres.
Founded in 1948 with the inaugural Junior Orange Bowl Parade through downtown Coral Gables, our organization has expanded its vision of a world in which every student and athlete is provided the opportunity for success. Annually, our premier international youth festival includes athletic programs; basketball, golf, tennis, cross country, and events specifically designed for student-athletes with physical disabilities. The Junior Orange Bowl also includes educational programs aimed to increase access to and furthering interest in various fields including; robotics and STEM education, creative writing, photography, and more.
"Known as a Platinum Anniversary, The Junior Orange Bowl is honored to be a part of other notable organizations that have empowered the South Florida community for 70 years. I am grateful to be a part of an organization that allows a diverse platform for competitive athletic, academic and cultural arts events," Junior Orange Bowl President, Frandley DeFilie declared at the 70th Festival Kickoff.
The Junior Orange Bowl Festival is possible with the sustained support of its Festival Sponsors the Orange Bowl, Nicklaus Children's Hospital, City of Coral Gables and Miami-Dade County.
The Junior Orange Bowl prides itself on its community partnerships and is always looking for companies who share the same goal of providing lasting memories for the youth of the world. Join this group of sponsors and help us continue our mission in empowering our future generation.