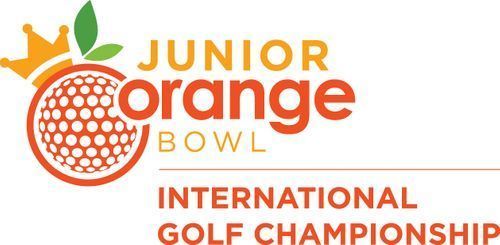 Media contact: Jeff Shain
Phone: +1-305-987-8638
jeffshain@gmail.com
CORAL GABLES, Fla. (Jan. 2, 2019) – Somewhere in a family photo album, there's a photo of Jake Beber-Frankel hitting balls at age 2 on the practice range at Biltmore Golf Club. He's easily played "hundreds of rounds" on the historic Donald Ross layout.
This week, though, the Miami native is no different from his Junior Orange Bowl International rivals in trying to pick up the nuances of the Biltmore's recent renovations. The course reopened just 2 ½ weeks ago.
"For a lot of guys, they can't see all the differences," said Beber-Frankel. "But for me, I get to a hole – wow, the whole setup might be different even though the layout is pretty similar."
The $2.5 million project brought the course closer to its original 1925 footprint discovered in renderings a few years ago. Greens were returned to their larger Ross dimensions, bunkers were repositioned to bring them back into play and the course added more than 300 yards in length.
The Junior Orange Bowl, with an international field of 55 boys and 41 girls set to tee off in Thursday's opening round, is the first tournament to test the new layout.
"I was so used to the old Biltmore – friendly, wide open," said Beber-Frankel, who tied for seventh last year and is ranks No.13 on the latest Junior Golf Scoreboard. "Now it's narrower and tougher. I would hope that playing it for so long would give me some sort of advantage, but I feel it definitely shakes me up a little."
Traditionally played in the days before New Year's, the tournament shifted into January this winter to give the renovation additional time to grow in. The boys' field will play a setup measuring 7,064 yards.
"It's going to separate the boys from the men," said Australia's Karl Vilips, the 2016 champion who takes a second run at becoming the tournament's first two-time winner.
"You have to change a few things up. With the size of the greens, you don't want to be on the wrong side. And you don't want to be in some of the short-sided areas, either. It's a different strategy – something some people will be able to handle easier than others."
Vilips won the 2016 title in dramatic fashion, breaking a three-way deadlock on the final hole with a skipping pitch shot that dove into the hole for a winning eagle. He tied for seventh in his title defense, struggling on the greens even though he shot under par every day.
Catching winner Jerry Ji would have been a tall task, anyway, pulling away to a seven-stroke romp. Ji isn't back to defend his crown this week, but Vilips still can make history as the first to win multiple boys' titles.
"I was aware of that when I played last year," said Vilips, No.3 in the Junior Golf Scoreboard rankings. "This year my goal is to make it happen. I'm always trying to put my name in record books and stuff."
The girls' division has produced three multiple winners – Michelle McGann (1985-86), Kellee Booth (1991-92) and Grace Park (1993, '96).
Alex Vogelsong (Palm City, Fla.), ranked No.7, and Beber-Frankel stand as Vilips' highest-ranked challengers. The field also features two players in the top 25 of Europe's junior rankings – France's Charles Larcelet and Italy's Pietro Bovari.
Argentina's Agustina Gomez Cisterna, who tied for seventh in last year's event, and South American Junior Girls' champion Maria Bohorquez top the girls' roster. The field also includes Ffion Tynan, winner of the Welsh Ladies Amateur at age 15.
This year's field brings together entrants from such diverse locales as Kazakhstan, Iceland, Zimbabwe, Uruguay, Slovenia, Ecuador, Estonia, Haiti, Peru and Qatar.
Tee times and live scoring can be found all week at JrOrangeBowl.com/golf.
The Junior Orange Bowl International, now in its 55th year, has a history that features such champions as Tiger Woods (1991), reigning LPGA Player of the Year Ariya Jutanugarn (2010) and Hall of Famer Inbee Park (2002). Others include LPGA major winners Cristie Kerr (1994) and Lexi Thompson (2009), along with former British Open champion Mark Calcavecchia (1977).
The Golf Championship is one of 15 athletic, artistic and cultural events that make up the Junior Orange Bowl International Youth Festival, celebrating its 70th anniversary in 2018. The festival draws more than 7,500 youth participants to South Florida's community each year.
For more information on the Golf Championship or other Junior Orange Bowl activities, visit JuniorOrangeBowl.org.
#####