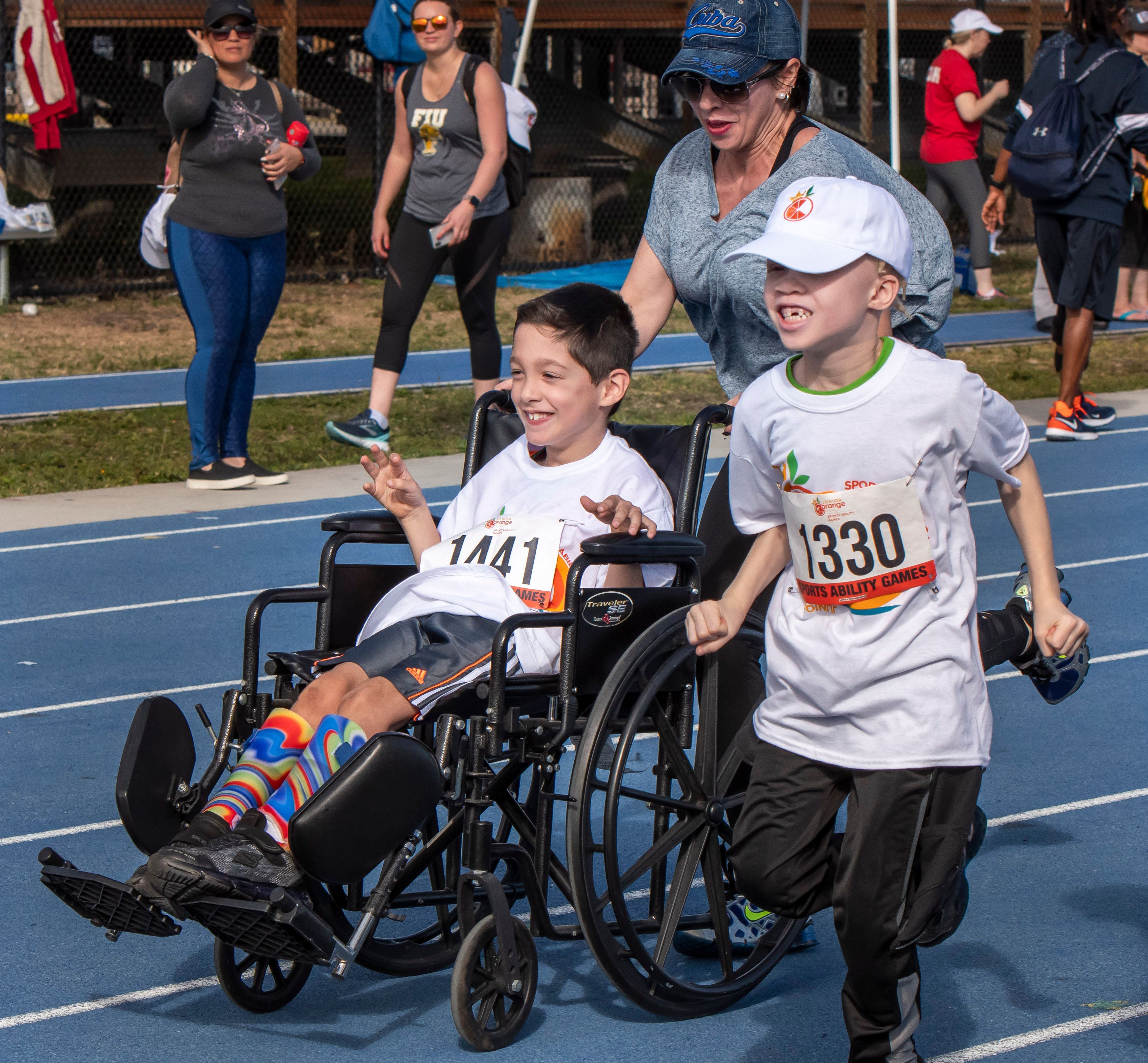 SPORTS ABILITY GAMES CELEBRATING 37 YEARS
Thank you to all who joined the Junior Orange Bowl Committee for the 37th Sports Ability Games on Jan. 10-12, 2019. This event was a great success and we were delighted to welcome a great group of athletes, coaches and volunteers. For the past 37 years the Junior Orange Bowl Sports Ability Games has served as an inspiring three-day series of athletic events for youth adaptive athletes. These events welcome young athletes who wish to compete and showcase their abilities through the transformative power of sports, regardless of their level of experience. The Sports Ability Games provides participants the opportunity to try new activities, challenge themselves, make new friends in a fun and safe environment, while inspiring hope, courage and confidence.
The three-day series was a complete success as it achieved its goal to reward the adaptive athletes on their hard work and dedication.
The Sports Ability Games embarked with a smooth sailing regatta hosted by Shake-A-Leg Miami on Thursday, Jan. 10, followed by a swim meet at Gulliver Preparatory School on Jan. 11. The Games concluded with the largest event, track and field, at Tropical Park Stadium on Saturday, Jan. 12. Each event location provides a venue for adaptive athletes to compete in sporting events at their own developmental level, while meeting and interacting with other children who may share similar experiences.
"The Sports Ability Games is one of the Junior Orange Bowl's marquis events. Athletes from around the South Florida area come to compete in a multi-stage platform with a wide range of athletic events; sailing, swimming, and track and field. Every year, I'm always amazed to see how well prepared and excited each young athlete is when they arrive at the event. Giving these adaptive athletes an opportunity to truly shine on a big stage is what this organization is all about," says Junior Orange Bowl Board Member Khalil Madani.
The essence of the event does not revolve around winning, however instead focuses on sportsmanship and motivating the children to realize their true potential. Children who participate are not measured against each other, but are encouraged to push themselves beyond their own personal boundaries. 
The three-day event typically draws over 300 athletes, more than 200 volunteers and hundreds of family members and friends who come out to support the athletes and witness this incredible event.
The Junior Orange Bowl Sports Ability Games is possible with the support of its sponsors The Batchelor Foundation, The Woody Foundation, The Kirk Foundation, Gulliver and its Festival Sponsors the Orange Bowl, Nicklaus Children's Hospital, City of Coral Gables and Miami-Dade County.
Please contact jobc@jrorangebowl.org for further information.