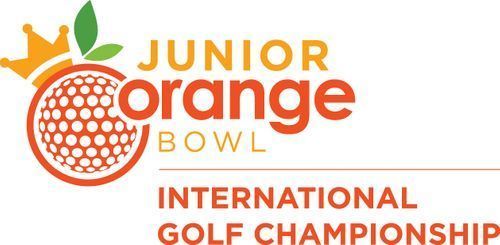 Media contact: Jeff Shain
Phone: +1-305-987-8638
jeffshain@gmail.com
CORAL GABLES, Fla. (Jan. 2, 2020) – Unlike certain other young athletes, Maria Bohorquez enjoys checking out the roster of past champions at some of the more prestigious tournaments she plays.
"It's a good way to compare (myself) with them and see where they're at now," said the Colombian golfer. "If I win where they won, then I can get (where they are). It's very inspiring."
Bohorquez would enjoy some pretty impressive company if she can capture the Junior Orange Bowl International, which begins its 56th edition with Friday's opening round at the historic Biltmore Golf Club.
Tiger Woods prevailed on the Donald Ross gem in 1991. So did former Open Championship winner Mark Calcavecchia (1977). Of more recent vintage, the girls' side has a Hall of Famer in Inbee Park (2002), plus LPGA major winners Lexi Thompson (2009), Ariya Jutanugarn (2010) and Brooke Henderson (2013).
"So many good players on the PGA Tour and LPGA have won this tournament," said Bohorquez, who captured her second straight South American Junior title last spring and was third at the Women's Western Amateur in July.
Bohorquez is one of 29 girls and 57 boys to tee up in the 2020 edition, playing its second straight year in a January slot that allows college coaches to scout the Biltmore for the next round of scholarship talent.
Germany's Nina Lang was unable to return for a title defense, leaving the girls' competition wide open. Last year's top finisher back this week is Hong Kong's Chloe Chan, fourth behind Lang's runaway win. Bohorquez was sixth.
"I feel pretty confident," Bohorquez said, "but I can't feel too confident. I can't relax a lot. I think every girl has a chance to win. They're really good players. I know some of the South American players and they're really good."
That would include Chile's Antonia Matte, who placed second at the Women's Western Amateur. In addition, Mexico's Sofia Temelo arrives as her country's junior girls champion at age 13.
The boys' competition may be even more up for grabs, with 2019 winner Andrea Romano of Italy having departed the junior ranks. Spain's Jose Luis Ballester took runner-up honors last year and arrives after a year in which he won the Spanish under-16 crown and added three more seconds.
The sentimental favorite, though, figures to be Jake Beber-Frankel. The Miami native is playing his final Junior Orange Bowl on his home course, after placing seventh in each of his two previous editions.
"This is it, yeah," said Beber-Frankel, instantly recognizable on course with his headband holding back an overflow of curly, shoulder-length hair. "I don't consider it pressure, because I know everyone's going to support me either way. That's the key. But there's definitely motivation."
Beber-Frankel has teed it up at the Biltmore since his youngest days, noting family videos that show him hitting balls as young as age 2.
"It almost feels like a non-tournament atmosphere," he said, "because of how comfortable I am here."
Thompson remains the last South Floridian to capture a Junior Orange Bowl title with her 2009 victory. On the boys' side, James Vargas was the last local winner when he prevailed in 2001.
Last year, Alex Vogelsong (Palm City, Fla.) nearly ended the drought when he led the first three days – only to produce a closing 74.
"I just haven't gone low," said Beber-Frankel, who produced two 70s and a 71 over last year's first three days. "I've kind of been around par and just haven't made enough birdies. … If I can make some putts, I think I definitely go low."
Beber-Frankel showed that capability at last summer's Junior PGA Championship in Connecticut, when a second-day 60 vaulted him into the lead. Alas, a closing 71 left him standing fifth. He also was third at the AJGA Thunderbird Invitational in Arizona.
Other boys to keep an eye on include Colombia's Juan Vesga Solano, the reigning South American junior champion, and Northern Ireland's Josh Hill.
This year's field brings together entrants from such diverse locales as Russia, Iceland, Barbados, Uruguay, Croatia, Hong Kong, Slovenia, Ecuador, Finland and the Cayman Islands.
Tee times and live scoring can be found all week at JrOrangeBowl.com/golf.
The Golf Championship is one of 15 athletic, artistic and cultural events that make up the Junior Orange Bowl International Youth Festival, which celebrates its 71st anniversary in 2019-20. The festival draws more than 7,500 youth participants to South Florida's community each year.
For more information on the Golf Championship or other Junior Orange Bowl activities, visit JuniorOrangeBowl.org.