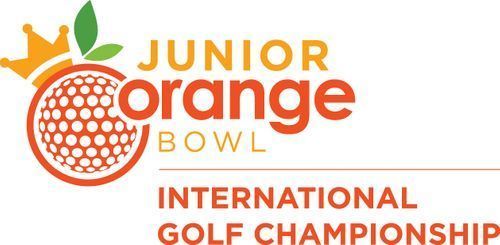 Media contact: Jeff Shain
Phone: +1-305-987-8638
jeffshain@gmail.com
Full scoring: golfstat.com/home.html
CORAL GABLES, Fla. (Jan. 3, 2020) – Forgive Justin Hastings if it took a little time to process the final hour of his opening round at the 56th Junior Orange Bowl International Golf Championship.
Winds gusting in excess of 20 mph eventually got to him down the stretch, prompting him to navigate Friday's final four holes in 4-over par.
The silver lining: The Cayman Islands golfer never relinquished the lead.
"Just keep your head down and keep playing golf," Hastings said after completing a 1-under-par 70 at historic Biltmore Golf Club. "There's good scores out there."
Though Brazil's Andrey Borges matched Hastings' 70, there were none better on the toughest day seen at the Junior Orange Bowl in nearly a decade. The last time a round took place without any scores in the 60s – boys or girls – came on the opening day of the 2010 edition.
"It was really long," said France's Lucie Malchirand, part of a three-way tie for the girls' lead after an opening 71. "We waited on every shot, so it was hard to get in a rhythm. Finally I just played to the middle of the greens and made my pars."
Switzerland's Yael Berger and Japan's Mizuki Hashimoto also carded 71s to join Malchirand atop the girls' leaderboard. Three other players were within three shots of the top spot.
It was even more crowded on the boys' side, where 13 pursuers were no more than three strokes off the lead. That includes local favorites Jay Brooks (Boca Raton, Fla.), whose closing birdie put him one shot off the pace, and Miami native Jake Beber-Frankel (73).
"I've always felt playing in the wind is to my advantage," said Brooks, a high-school freshman. "I just feel like it gives you a little more room for error."
For a time, it seemed Hastings could hardly make a misstep. He reeled off eight birdies in his first 14 holes, most coming on putts of 10 feet or more. His longest dropped from approximately 30 feet away.
"I was just seeing my lines," said Hastings, who earned his Junior Orange Bowl berth via December's qualifier. "My long game was good, but it wasn't really special. I was just rolling in every mid-range putt I looked at. That seems to be the key to success out here."
Birdies at Nos. 4 and 5 – his seventh and eighth birdies of the day – moved Hastings to 5-under par and a four-shot lead with four holes to play. That's where his round suddenly hit the wall – a double bogey at the par-4 sixth, with two more bogeys before the finish.
"I just ran into a tough stretch of holes," he said. "I got a couple of unlucky breaks, and I just wasn't able to hit that next shot to rebound from it. But all things considered, it was a pretty solid round."
Borges' 70 didn't provide nearly the roller-coaster that Hastings experienced. An opening eagle got his round off to a bang, and he added three birdies along the way.
Brooks, Tommy Morrison (Dallas, Texas) and Julio Rios Brache (Dominican Republic) were one shot back after windblown 71s.
"I think you've got to accept the fact that you're going to have a lot of 4-footers for par, a few 8-footers for bogey," said Morrison. "You've got to hunker down and have good two-putts."
On the girls' side, Malchirand got off to a hot start with two birdies in her first three holes before the round turned into a survival test.
"I think the most difficult part (with wind) is knowing how many meters to adjust," said the French entrant. "Is it 10 meters? Or maybe 20 meters?"
Hashimoto had perhaps the steadiest round of the day, parring all but one hole on her back nine to finish with two birdies and two bogeys. Berger was nearly as solid, with three birdies and three bogeys.
Russia's Nataliya Guseva was one stroke back, with two more within three shots of the top.
"That's good, but I don't think I played well," said Guseva, who was surprised to learn she just off the pace. "A lot of mistakes because of the wind. But it's really nice to play here in this tournament. Think of all the stars (who played here)."
The Junior Orange Bowl International has a history that features such champions as Tiger Woods (1991), Hall of Famer Inbee Park (2002) and LPGA major winners Cristie Kerr (1994), Lexi Thompson (2009), Ariya Jutanugarn (2010) and Brooke Henderson (2013).
This year's field brings together entrants from such diverse locales as Iceland, Barbados, Uruguay, Croatia, Hong Kong, Slovenia, Ecuador, Finland and Northern Ireland.
Tee times and live scoring can be found all week at JrOrangeBowl.com/golf.
The Golf Championship is one of 15 athletic, artistic and cultural events that make up the Junior Orange Bowl International Youth Festival, which celebrates its 71st anniversary in 2019-20. The festival draws more than 7,500 youth participants to South Florida's community each year.
For more information on the Golf Championship or other Junior Orange Bowl activities, visit JuniorOrangeBowl.org.