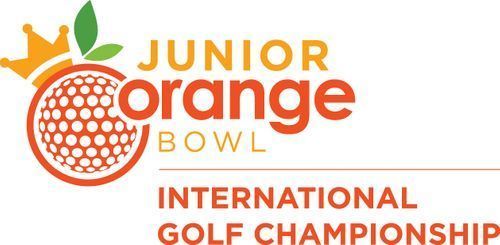 Media contact: Jeff Shain
Phone: +1-305-987-8638
jeffshain@gmail.com
Full scoring: golfstat.com/home.html

 
CORAL GABLES, Fla. (Jan. 4, 2020) – One day after gusty winds kept a collection of the world's best junior golfers from breaking 70 at the 56th Junior Orange Bowl International golf championship, Saturday brought similar challenges.

But not necessarily similar results. At least not for Abel Caputo and Mizuki Hashimoto.

Caputo, from Argentina, managed to avoid bogey all day at the historic Biltmore Golf Club, firing a remarkable 5-under-par 66 to ascend to take a one-stroke lead over Andrey Borges (Brazil) and Justin Hastings (Cayman Islands) at the tournament's midway point.


Hashimoto, meantime, put some distance between herself and the rest of the girls' field with a 67 that left the Japanese entrant with a five-stroke advantage over France's Lucie Malchirand. At 4-under 138, she's the only girl under par through two rounds.

"I played the wind better than usual," said Hashimoto, whose seven birdies Saturday included a pair that nestled within 3 feet of the flagstick.

No one else in the girls' field has yet to produce a round in the 60s, with Spain's Carla Bernat-Escuder and Miriam Ayora coming closest with Saturday 70s. Bernat-Escuder moved into a tie for third with Switzerland's Yael Berger, six shots off the pace.

Likewise, only one boys' entrant came within two shots of Caputo's 66, with Johnny Ward (Lake Oswego, Ore.) making birdie on his last three holes to card a 68. Hastings and Colombia's Juan Vesga Solano also had chances at 68 until late bogeys.

For Hastings, it marked the second consecutive day he's stumbled in the final hour. "I've just got to rethink a couple of shots over the next two days," he said. "I'm staying positive. It's out there."

More wind is in the forecast for Saturday's third round, though the arrival of a cold front is expected to turn breezes in the opposite direction. After two days of temperatures in the mid-80s, Saturday calls for a high barely reaching 70.

"I will do my best to play my usual game," said Hashimoto, who is competing in the United States for the first time. She was runner-up at this year's Japan high school championship and placed 12th at the Japan Girls Junior.

Hashimoto, who began Saturday in a three-way tie for the lead, was just 1-under through 13 holes before finding her rhythm. After a bogey at No.13, she bounced back with a tee shot at the par-3 14th that came to rest about 2 feet from the pin.

Another birdie followed at the par-5 15th, taking her to 3-under, and she added another birdie at the finish.

"My tee shots were solid," she said.

Malchirand, who also shared the Day 1 lead, managed to keep pace into the back nine before rinsing her tee shot at the par-3 12th on the way to double bogey. She dropped another shot at No.17 when she couldn't save par from a greenside bunker.

"I hit some pretty bad shots at the end," said Malchirand. "I played really well at the beginning, saved a lot of pars around 9-10-11 and then my double bogey. … There's still two days to show my best game."

Caputo, who started on the Biltmore's back nine, opened with back-to-back birdies that was punctuated by an approach shot inside two feet at No.11. The hefty Argentine added a third birdie at the par-5 15th before the winds began to strengthen.

From there, he held steady over the final 12 holes with 10 pars and two more birdies.

"Even though the course wasn't playing easy," Caputo said, "I waited for my opportunities and capitalized every time I had a chance to make a birdie."
 
Caputo noted that he's used to playing from the front during tournaments back home, but this is his first time to attempt it do it in the United States.

Hastings continues to lurk one shot back, despite his struggles to solve the stretch from Nos. 6-9. He's played those holes in 6-over par – with two bogeys on Saturday – compared to 8-under for the rest of the course.

"I was telling my parents that if golf was a 14-hole game, I'd be in good shape right now," said the Cayman golfer, who earned his way into the field via a December qualifier. "Unfortunately it's not, so I guess I've got to learn how to play (Nos.) 6, 7 and 8."

Borges closed an up-and-down day with a solid finish, playing his final six holes with five pars and a birdie.

The Junior Orange Bowl International boasts a history that features such champions as Tiger Woods (1991), Hall of Famer Inbee Park (2002) and LPGA major winners Cristie Kerr (1994), Lexi Thompson (2009), Ariya Jutanugarn (2010) and Brooke Henderson (2013).

This year's field brings together entrants from such diverse locales as Iceland, Barbados, Russia, Uruguay, Croatia, Hong Kong, Slovenia, Ecuador, Finland and Northern Ireland.

Tee times and live scoring can be found all week at JrOrangeBowl.com/golf.

The Golf Championship is one of 15 athletic, artistic and cultural events that make up the Junior Orange Bowl International Youth Festival, which celebrates its 71st anniversary in 2019-20. The festival draws more than 7,500 youth participants to South Florida's community each year.

For more information on the Golf Championship or other Junior Orange Bowl activities, visit JuniorOrangeBowl.org.