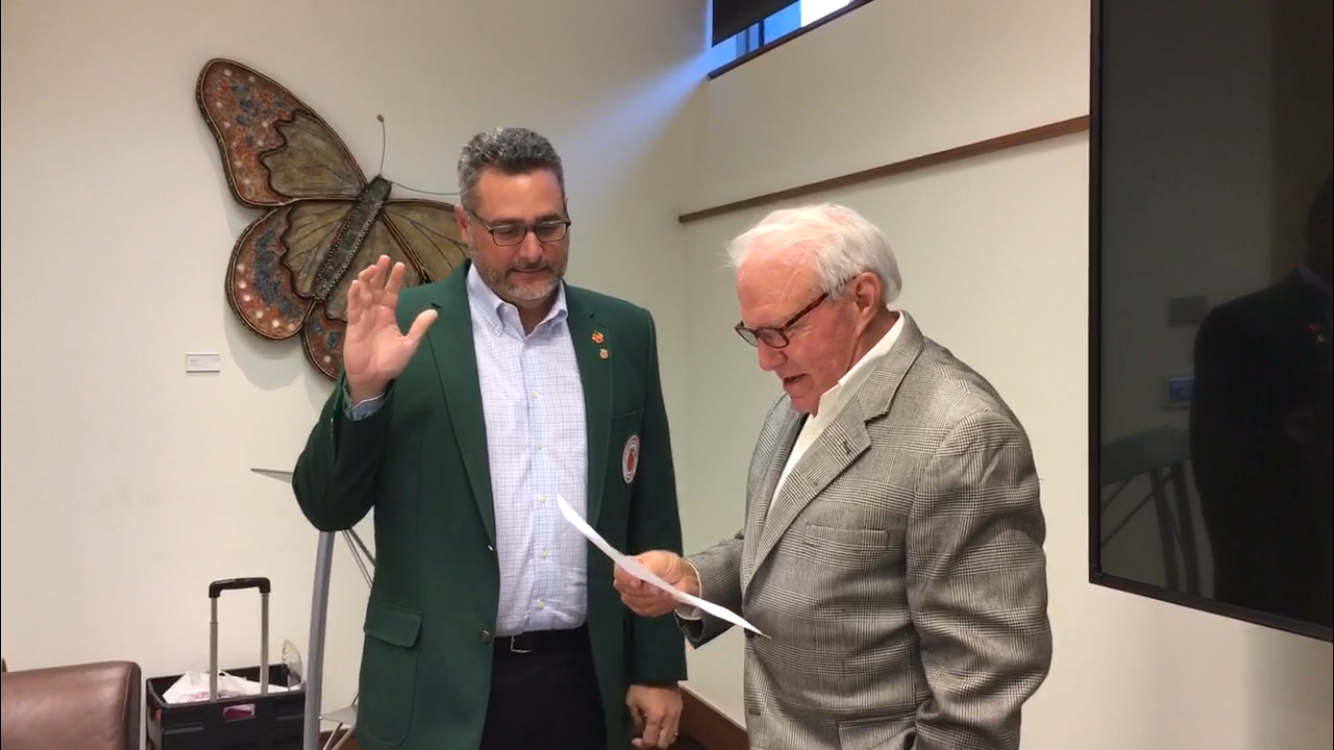 On March 10th the Junior Orange Board welcomed Steven Gonzalez as the organization's 50th President.  He leads the team for the 72nd annual Junior Orange Bowl Festival, a collection of ten athletic and cultural events for youth. After Steven was installed by Dick Souviron, the Junior Orange Bowl's 9th President, Steven installed his Board of Directors for 2020-2021 season: President-elect Samantha Jones, Vice President Aldo Castañeda, Vice President Grant Souviron, Secretary Luisaura Alvarez, Treasurer Roberta Behrendt Fliss and Immediate Past President Isa Goenaga.  Steven became a member of the Junior Orange Bowl in 2014.  After 6 years of volunteering as Co-Chair and later Chair of the Golf committee, he brings his expertise to lead this organization towards a memorable season.
Please contact jobc@jrorangebowl.org to volunteer, participate or sponsor. 
Founded in 1948 with the inaugural Junior Orange Bowl Parade, the organization carries a strong 72-year-old tradition attracting more than 7,500 youth annually. The Junior Orange Bowl, a FL 501(c)3, hosts competitive athletic, academic, and cultural arts events in a diverse and safe environment. Since its inception, the Junior Orange Bowl has been serving the South Florida community and the youth of the world by hosting an international youth festival, which includes basketball, golf, tennis, cross country, creative writing, and events specifically designed for young adaptive athletes. The Junior Orange Bowl envisions a world in which every student and athlete is provided the opportunity for success.