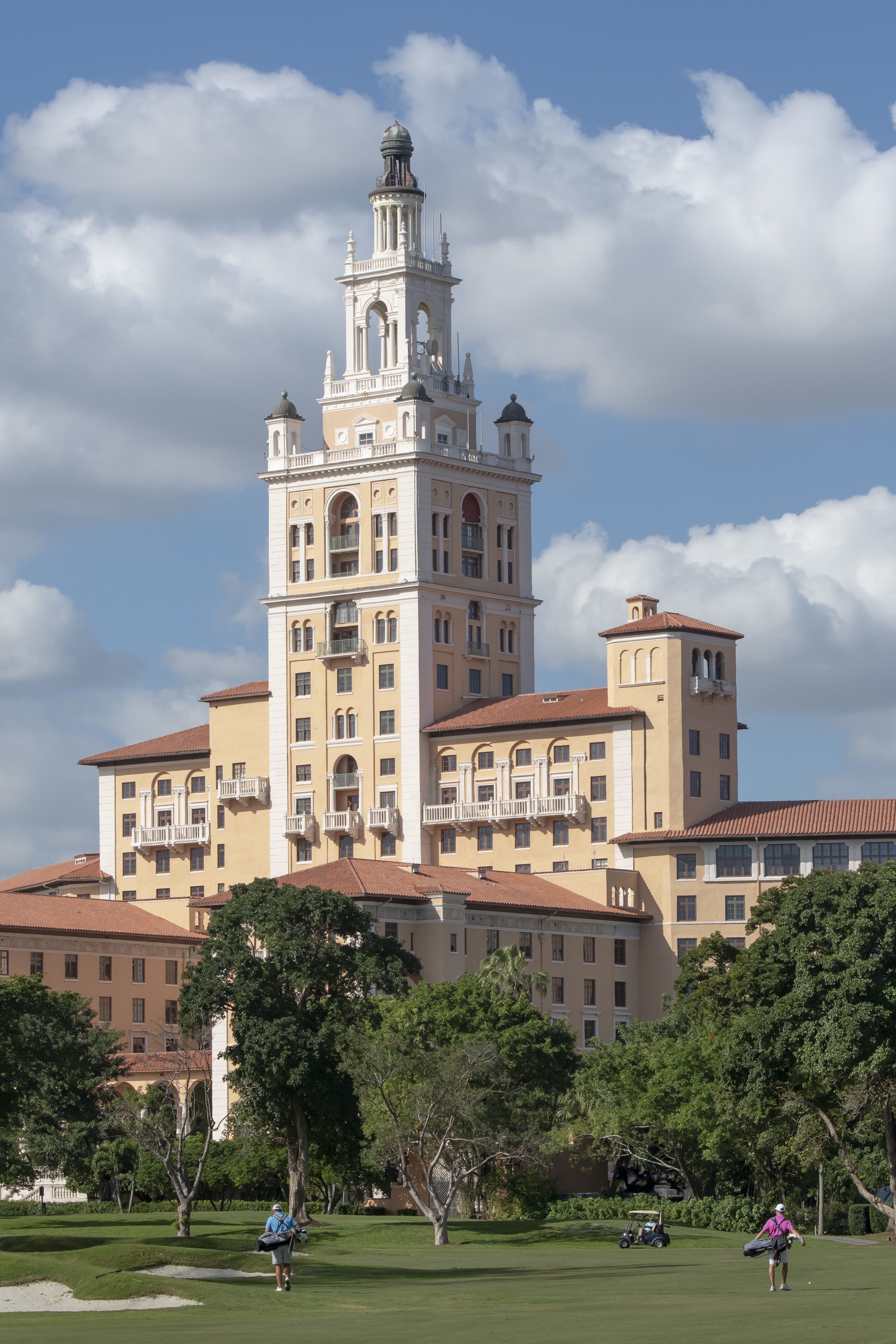 Media contact: Jeff Shain
Phone: +1-305-987-8638
jeffshain@gmail.com
CORAL GABLES, Fla. (Jan. 2, 2021) – Over its 56-year history, the Junior Orange Bowl International Golf Championship has produced nearly two dozen golfers who at some point went on to tee it up at the Masters.
Abel Gallegos, though, goes into the books as the first one to reverse the order.
Seven weeks after a memorable week at Augusta National, the Argentine teen is back at historic Biltmore Golf Club seeking to capture the Junior Orange Bowl title that eluded him a year ago.
"I feel very confident coming into this tournament," said Gallegos, who earned his Masters invitation by winning the Latin American Amateur just weeks after the Junior Orange Bowl. "Now that I've had a couple of years playing here, I do feel like I have some unfinished business."
Gallegos placed sixth a year ago at The Biltmore, after starting the final day one shot behind eventual champion Andrey Borges. "It helped me learn how to stay focused and push through in the final round.
Gallegos is one of 46 boys and 23 girls to tee up in the 2021 edition, playing its third consecutive year in a January slot. Though several European nations that typically stock the lineup were unable to send representatives, there's still plenty of talent to showcase.
Guatemala's Gabriel Palacios is the reigning Central American Junior champion. Jose Ramirez is twice a national junior champion in Venezuela, part of six wins over the past two years. And the reigning Optimist International Junior champion has a name golf fans should recognize.
"This is my first time in Miami," said John Daly II, perhaps better known as "Little John" whose dad won two major championships in the 1990s. "When I won the Optimist, they said I got a spot in (the Junior Orange Bowl). I looked it up and said I've got to sign up for that."
On the girls' side, Chile's Antonia Matte is the reigning Optimist champion and has a pair of top-16 finishes at the Western Women's Amateur. She also has been among the top 12 at the past two Junior Orange Bowls, including a share of ninth last year.
"This is a beautiful course, great conditions," said Matte, who won six times in 2020 and has signed to play collegiately at Baylor. "I'm just going to try to play my best."
All seek to join a roster of Junior Orange Bowl champions that includes Tiger Woods (1991), LPGA Hall of Famer Inbee Park (2002), LPGA major winners Lexi Thompson (2009) and Brooke Henderson (2013) and recent PGA Tour winners Joaquin Niemann (2014) and Kevin Na (2000).
"I'm going to give it everything I have to win this tournament," said Gallegos.
Gallegos held the lead through two rounds of last year's event, before Borges took control with rounds of 69-71. Gallegos trailed by just one heading into the final day, but a pair of double bogeys in his first 10 holes dropped him down the board.
"Last year I wasn't able to close it out," he said, "but it gave me a good experience. It's something that I've used to teach myself to never let my guard down at any point in a tournament. That allowed me to win the Latin American Amateur and propelled me through the year."
Gallegos put the lesson to good use just two weeks later, shooting 4-under 67 on the Latin American Amateur's final day to turn a two-stroke deficit into a four-shot triumph. He became Argentina's first LAAC champion, which comes with a Masters invitation.
"It's every golfer's dream to play in the Masters," said Gallegos, who had to endure an additional seven-month wait as the tournament moved to November amid COVID-19 concerns.
"The wait was long, but I was just super excited to do something I know every golfer dreams about. Every golfer at this level and the levels above wants to play in the Masters."
Gallegos wound up missing the cut after rounds of 79-81, but treasured the opportunity to watch and learn from such idols as Phil Mickelson, Rory McIlroy and Tommy Fleetwood.
"To see how they approach the game and the tournament, it helped me a lot with my game," he said. "It gave me a different way to think about the game and think about practicing. How to live for golf and play golf with the kind of love you need to win tournaments of that stature."
Daly, too, has experience in the spotlight. He's teamed up with his dad in the PNC Father/Son Challenge each of the past five years, including a share of second in 2018.
"I guess it can help a little bit," the younger Daly said. "You're just not as nervous over the ball on shots you have to execute."
This year's field brings together entrants from such diverse locales as Russia, Singapore, Bulgaria, Bolivia, Ecuador and the Bahamas.
Tee times and live scoring can be found all week at JrOrangeBowl.com/golf.
The Golf Championship is one of 15 athletic, artistic and cultural events that make up the Junior Orange Bowl International Youth Festival, which celebrates its 72nd anniversary in 2020-21. The festival draws more than 7,500 youth participants to South Florida's community each year.
For more information on the Golf Championship or other Junior Orange Bowl activities, visit JuniorOrangeBowl.org.