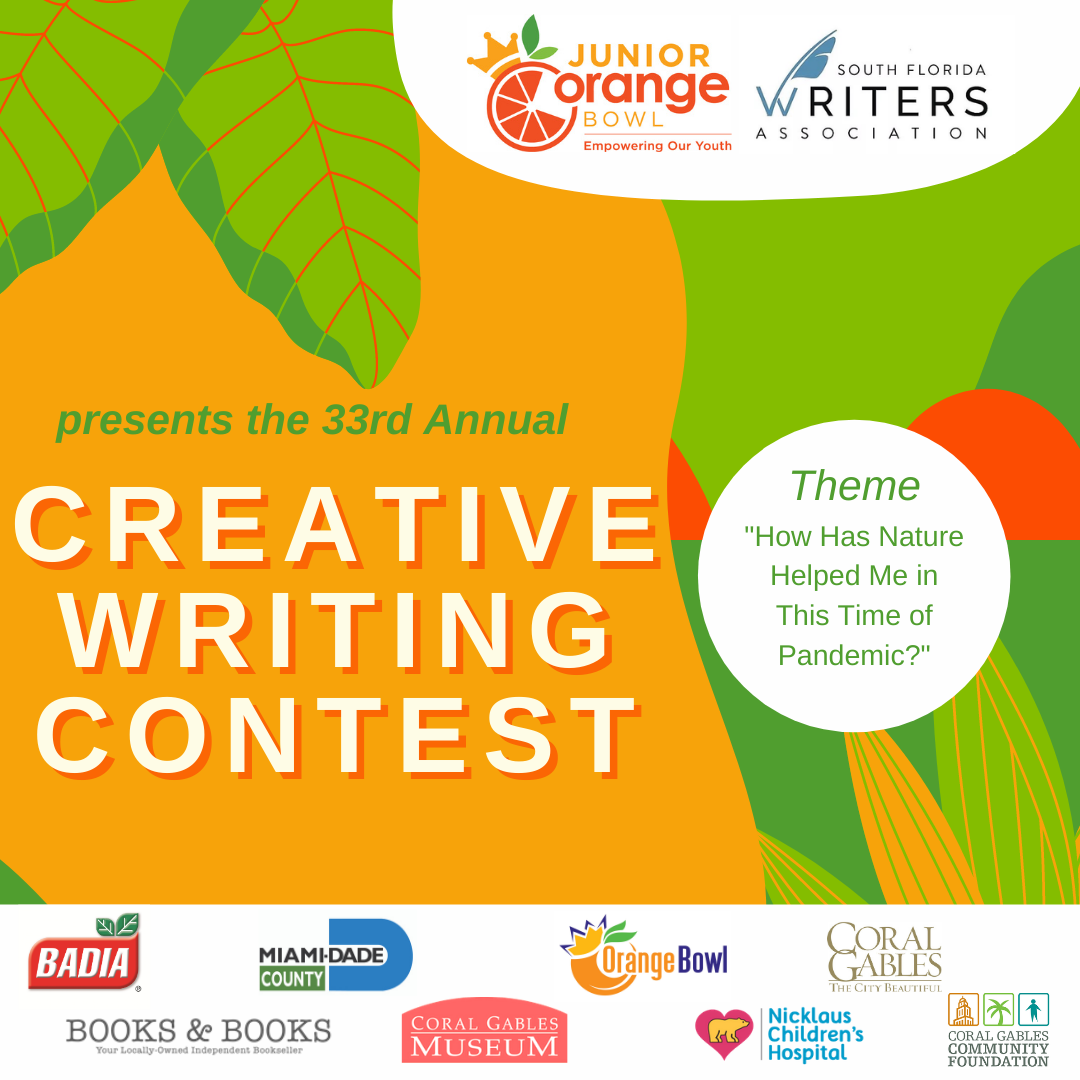 Important Information & Contest Rules
1. Open to 8th grade students in South Florida. One entry per student. Entries limited to a maximum of 500 words, 12-point font, typed and/or Word or PDF file format.  Essays must be written in English. Essay Format ONLY.
2. The top 10 finalists will be invited to the Awards Ceremony on May 2, 2021. Of the finalists, three winning essays will be selected by a team of judges based on the following criteria: attention to theme, originality and depth of meaning. Live / Virtual Award Ceremony.
3. Essays must be received via online entry form (below) by April 16, 2021.
Creative Writing Judging Criteria
1. Splendid prose
2. Attention to theme
3. Depth of meaning
4. Depth of expression
5. Originality
6. Genuineness of voice
7. Grammatical correctness
Prizes to be Awarded
1st Place Winning Student Essay receives $750 in cash and prizes
2nd Place wins $500
3rd Place wins $250
Winning Teachers receive
**When your class submits 5 essays, your school will be entered into a raffle to win a cash prize of $500
---
Click here to Submit Essay