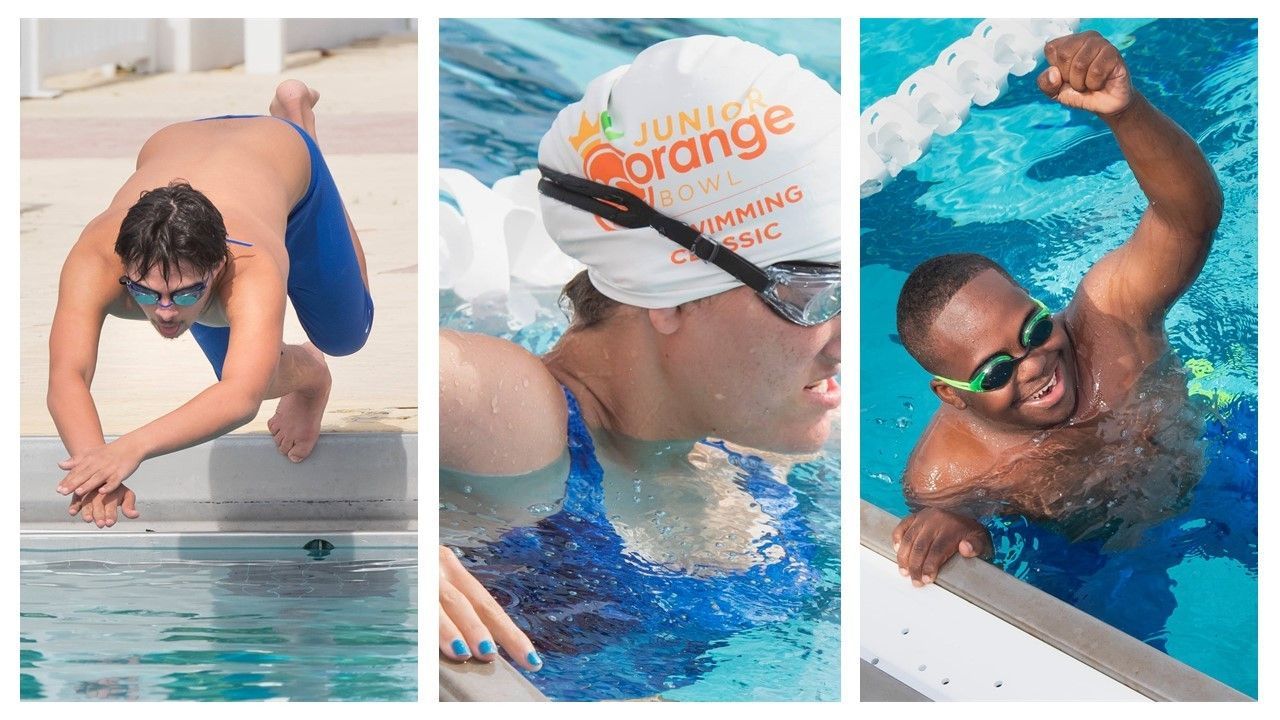 The Junior Orange Bowl awarded medals to winning swimmers at the 2021 Swimming Classic held Sunday at Gulliver Preparatory School. Girl Scout Gold Awardee Caroline Kinkade helped swimmers train by supplying free caps and goggles. The audience also enjoyed artistic swimming demonstrations in the pool. The Swimming Classic is part of our annual Sports Ability Games, an inspirational series of competitions for adaptive athletes ages 5 - 21. We welcome any athlete regardless of experience to compete in swimming, sailing and track and field.
"I'm so excited to have partnered with the Junior Orange Bowl to make the Swimming Classic possible even during a pandemic; we have all worked very hard to increase awareness to many organizations countywide about this event, " said Caroline Kinkade.
The Sports Ability Games and Swimming Classic are made possible through many grants and supporters, including Nicklaus Children's Hospital, Woody Beckham, Founder and Lucy Foerster, Executive Director of The Woody Foundation, Belinda Phillips from Miami Dade County, The Kirk Foundation, The Batchelor Foundation and First Tee Miami.
Special thanks to our master of ceremony Jonathan Strauss, Founder/ Creator of Board Up Productions, LLC, a non-traditional lifestyle and action sports event-marketing agency, 1972 Olympian Jorge van Balen, coordinator for the Down Syndrome Association and Chris George, Head Coach & Aquatics Director, Daniele Tirabassi, Head Age Group Coach and the volunteer lifeguards from Gulliver Swim Club.
See the race results here 
The next Sports Ability Games will be held May 2022.