Chair: Anthony Broad
Vice Chair: Connie Goodman-Milone
Creative Writing Competition
Contest Theme:
"Vaping is found to be harmful. How can I help a friend who is addicted to vaping?"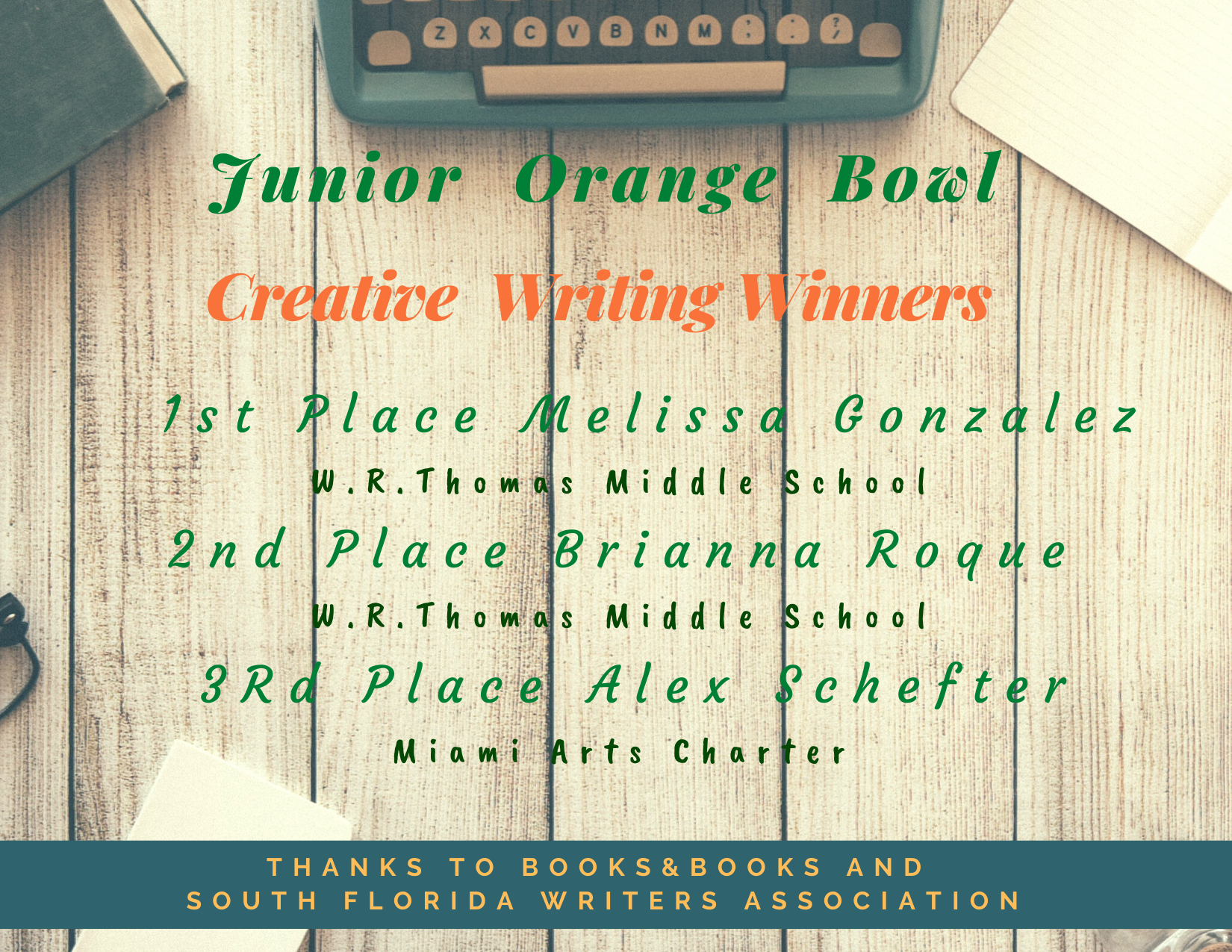 This year's guest speaker:
Chance Ammirata
Founder, Lung Love Foundation 
https://www.lunglovefoundation.org 
Chance is a passionate advocate who turned a near death experience into an opportunity. He now spreads awareness of the dangers of vaping through education and gives teens who have fallen into the trap of nicotine addiction the resources to quit.
---
Special Thanks
To Books & Books
&
South Florida Writers Association.
Congratulations to our Top 10 Finalists
<><><><><><><><><><><><><><><><><>
 WR Thomas Middle School ∙ Ms. Michelle Osorio:
Rachel Chavez, Jason Gonzalez, Jessica Ratana and Brianna Roque
WR Thomas Middle School ∙ Ms. Gabriela Del Rio:
Melissa Gonzalez, Kyley Lazarus and Ximena Quintana
Miami Arts Charter School ∙ Ms. Victoria Castells:
Juliette Osorno, Dylan Reiss and Alex Schefter 
---
---
Important Information & Contest Rules
---