Photography Contest - January 14, 2020
We are excited to announce the return of the Junior Orange Bowl Photography Competition which invites Middle School and High School students from across South Florida to show off their creativity and submit photos in various categories. The competition is designed for the students to discover their passion in the creative arts! Students are encouraged to think outside the box and wow the judges with colors, angles, and patterns!
Photography competition submission can be entered from December 1 - January 14.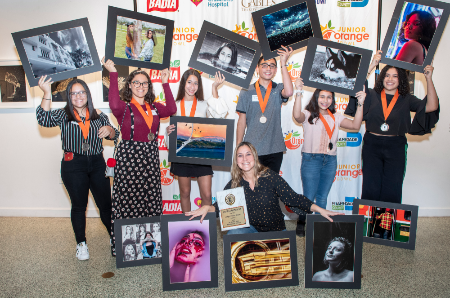 2020 Event Themes
Black and White

Portraits 

Zoo Miami- animal conservation based/animals in general

Patterns in this world 

Night 

Photoshop & Manipulation
2019 High School Finalists
2019 Middle School Finalists
Chair: LeAnn Vazquez
Vice Chair: Lisa Albizu-Vazquez
photography@jrorangebowl.org