Happy Holidays from our Youth Ambassadors!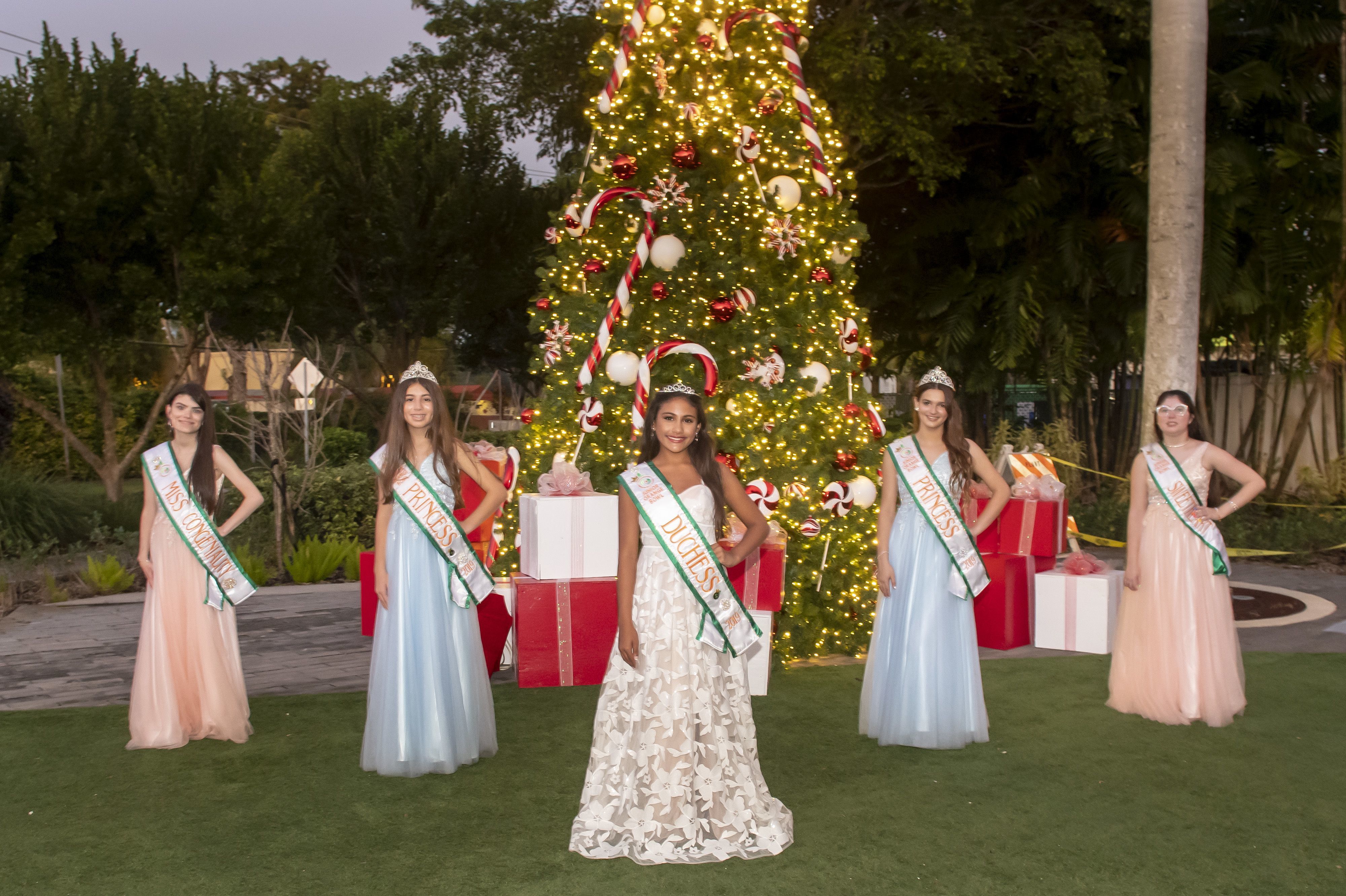 The Junior Orange Bowl Youth Ambassador program provides young women the opportunity to be engaged with the community through community service projects that instill leadership skills. Various workshops throughout the year with industry professionals provide education and mentorship. We empower today's youth to become tomorrow's leaders.
Applications are now open!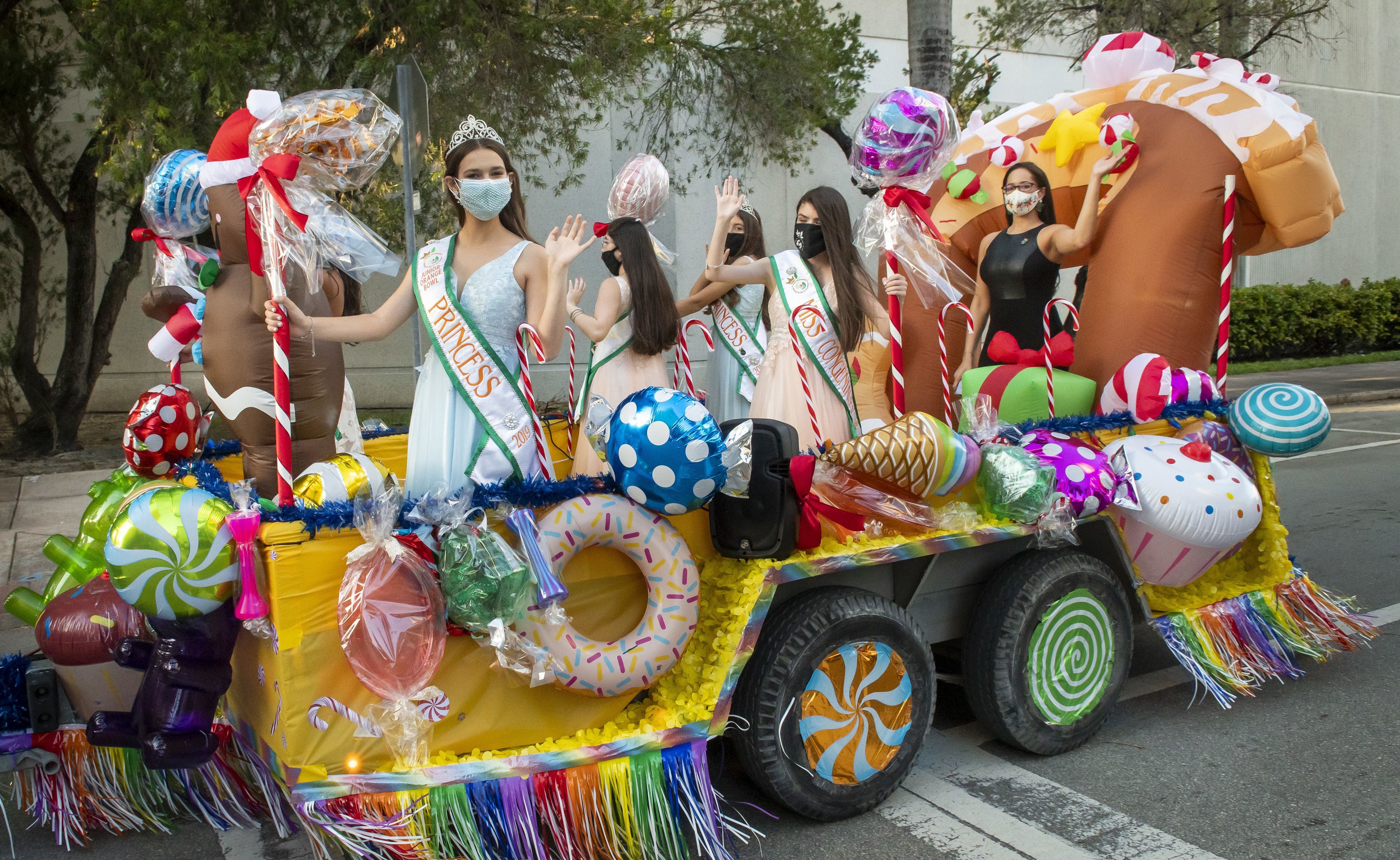 ---
2020 Youth Ambassador Committee:
Miss Luisaura Committee Chair

Luisaura Alvarez, Youth Ambassador Committee Chair 

---

Luisaura has served as Youth Ambassador Committee Chair for the past 5 years, she also sits on the Junior Orange Bowl Board of Directors as Secretary.

Luisaura is passionate about mentorship and serving the community by empowering today's youth to share their voices and influence change. 

"Young women & girls everywhere: Know your worth. Know that your value isn't measured by your gender, age, race, or ethnicity. Believe in yourself and in your dreams today, and every day. Work hard and never give up." - Luisaura Alvarez

Fun Fact: Luisaura was Miss Junior Orange Bowl USA in 2014.

 

Mrs. Lisa Co-Chair

Mrs. Lisa, Youth Ambassador Co-Chair

---

Lisa was first introduced to the Jr Orange Bowl in December 2017 by her daughter, LeAnn Vazquez as she took the role of Chair for the Photography Committee.  Quickly, the entire family became dedicated to the mission of the Jr Orange Bowl.

Lisa is a full time High School teacher by day.  She leads many workshops, mentors the Youth and Young Adults of the community, a local philanthropist emphasizing  Community Service initiatives in our community, and is actively the Vice Chair for Photography Committee,  Youth Ambassador Co-Chair , and the Chair for Jobie.

Mrs. Ceci

Mrs. Ceci, Committee Member 

---

CECILIA ZAMORA STEVENSON

A Professional Property and Casualty Insurance Agent with a passion to serve the youth in our community. She joined the Junior Orange Bowl as a volunteer since 2002. Cecilia, was awarded the

JAMES CHARLTON OUTSTANDING SERVICE AWARD 2017-2018 Junior Orange Bowl Festival Season.

LEAVING A LEGACY:

The richest Legacy a Parent and Grandparent can leave a child is a godly example. -Cecilia Zamora Stevenson

Mrs. Jenny

Mrs. Jenny  Committee Member 

---

Jennifer Gray is the Marketing Director for the Manolis Projects Gallery working alongside artists, executives, gallerists, and private collectors in South Florida and Art Basel Events. A graduate from Miami International University of Art and Design where she earned a Bachelor of Arts degree in Visual Effects and Motion Graphics with an emphasis on production, media, and arts with background experience in Communications, Jennifer is currently studying for her Master's in Science in Marketing. 

Dr. Elba

Elba Iglesias, MD, Youth Ambassador Committee Member 

---

Dr. Elba has been a member of Junior Orange Bowl since 2015 and from the beginning was a Youth Ambassador committee member. The growth and development of young women is something she feels very passionate about.  Dr.  Elba is the Medical  Director of Adolescent  Medicine at Joe DiMaggio Children's Hospital at Memorial. She has made the care of young adults her life's professional mission and being able to participate with the Youth Ambassadors gives her the added opportunity to do this. She is the mother of a 13 year old boy and after being a New Yorker for most of her life now enjoys Miami, Florida with her family as her home. 
 

Dr. Claudia

Dr. Claudia Committee Member 

---

Dr Claudia Orrett, a Clinical Psychologist, author, business owner, and the most important role, mother of teenage twins, who is involved in many worthwhile organizations.  Proud Member of the Youth Ambassador since 2019.  Passionate about special Needs causes and youth mentorship.  

Mrs. Lydia

Lydia Hernandez, Committee Member 

---

Lydia joined the Junior Orange Bowl in August 2017 where she began as an intern while completing her degree in Business Management and Supervision. She continued with the organization as a staff member until 2019.  Lydia continues to work in the non-profit industry and plans to do so as long as possible.  Having children of her own and having seen the impact Junior Orange Bowl has on children's lives, she hopes to continue to help the organization provide opportunities for children of all ages to pursue their dreams.  

 

Miss Alyssa

Alyssa  Vazquez, Committee Member 

---

Miss. Alysa was first introduced to Jr. Orange Bowl through her sister and mother. She has  volunteered for many years with several organizations within Miami-Dade County and now has taken her love of community to Orlando, FL. She is currently completing her degree in Business Management with a focus in Social Media Marketing in Orlando, FL.  Alysa comes with a verse background in Social Media management and marketing.  She is very excited to be working with Jr Orange Bowl and to be a part of the wonderful Youth Ambassador team.
---
---
2020 Youth Ambassadors: 
Princess Aubrey

Hi I'm Aubrey Rosenhaus, a Junior Orange Bowl Youth Ambassador Princess, and I am from Miami Beach.  I am in 7th grade and I love to cook, host charity events and write music.  I love this organization because everyone is treated like family, the community service events are so much fun, and this is a memory making experience I will always treasure.

Princess Adriana

 

Hi, I'm Adriana Couto. I am so happy to serve our community as your Youth Ambassador Princess. My favorite activities are volleyball, soccer, softball and track. I also enjoy dance, shopping and spending time with friends. I am in the seventh grade.
I believe in sharing kindness and making a positive affect in our community by leading and empowering our youth. I love being involved with such an amazing organization, not only for giving back to my community but also for the beautiful relationships we share with each other as Youth Ambassadors.

Duchess Lynette

Hi, my name is Lynette Arce-Garcia. As your Junior Orange Bowl Youth Ambassador Duchess I strive to make a difference in our community. I consider myself to be a smart, funny and caring young girl who enjoys helping within our community and being an inspiration to young girls like me. Whether I'm working the runway, playing the piano or singing, engaging in community service projects and haven been chosen to represent an organization that empowers you to be a better YOU has been quite the honor. As a Youth Ambassador along with my Youth Ambassador Sisters we have been given the tools to inspire confidence. As a goal-oriented young girl with aspirations of a career in becoming a dentist I hope to bring you all a smile one day! 

Congeniality Brianna

My name is Brianna Rose I also go  by Bri is just a simplified way of saying my name as well as majority of friends have been naming me that ever since then. One unique thing about myself is how kindhearted I am mainly because I truly do love giving back to the community rather that's simply just donating a small amount or doing Some type of community service. The position that I am currently at the junior orange bowl which is miss congeniality which means that I have been selected as being very welcoming to people as well as being kind.  Something that I am very passionate towards is to be at the radio as well as becoming an on air personality it has been something I always been passionate and committed too. 

Sweetheart Caroline

My name is Caroline Melendez. My friends call me Lina but my family call me "super Lina." I feel special because I have a very rare disease called Glut-1 (glucose transporter type one) deficiency disorder. Basically, my brain cannot absorb sugar ( the fuel that gives you energy) so I get my energy from consuming fat instead. I eat a strict ketogenic diet that helps me to walk, coordinate and think better and become seizure free. I learned very early that life could be sometimes difficult and complicated but it is amazingly rewarding to overcome our challenges. Every new day I feel grateful and stronger and celebrate life. I have plenty of reasons to smile. I guess that's why I am Miss Sweetheart at the Junior Orange Bowl. This organization immensely helped me to express my social abilities and to grow. I enjoy very much attending special events and participating in the integration of our community. I joined this organization with the goal to increase awareness of rare diseases. And when some of you get to know my story I think I am achieving important steps for my goal. I want every child to know they can always do better. There is always hope when you have any obstacle in life. I know my life will always have a meaning and a purpose.
---
Happy Holidays from our Youth Ambassador Committee!