Orange SERVE Volunteer Opportunities
Orange Serve is the Junior Orange Bowl's official volunteer program.
---
Getting Registered:
Complete an online application and submit all completed forms to jobc@jrorangebowl.org.
Or download the Orange SERVE Volunteer Application packet and submit via email.
Review the Junior Orange Bowl Volunteer Calendar for volunteer opportunities!
---
Contact Information:
To learn more about becoming a Junior Orange Bowl Volunteer:
Call: 305-662-1210 
Email: jobc@jrorangebowl.org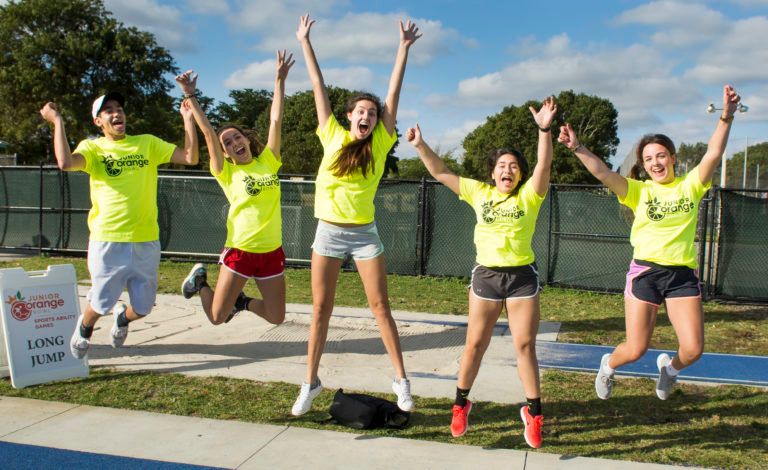 ---
Benefits:
Opportunity to help plan and produce signature competitive events

Engage with student-athletes through community service

Sharing an activity with friends or family

Community Service Hours (Students)

Official Orange SERVE t-shirt
---
Requirements:
Volunteers must be at least 15 years old to participate.

Volunteers ages 12-14 must be accompanied by an adult supervisor
(one supervisor for every five volunteers)

Volunteers must complete the on-line volunteer registration application with accurate information.

Volunteers will undergo a background check in order to comply with the Jessica Lunsford Act