Are you creative?  Do you have a DIY spirit? Let's see it!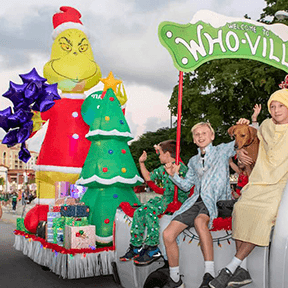 Questions?
For more information, contact Karen Gottlieb.
We encourage local organizations, non-profits and small businesses to create a community float using our new Community Float Building Manual - a step-by-step guide to creating your own float   It's a great way for your group to do some team-bonding while having a lot of fun!
All Community Floats participating in the parade will be judged in five categories, with the winner in each category receiving $500 per award:
Best Costumes
Best Use of Holiday Theme
Best Community Spirit
Best Overall
Fan Favorite*
*Awarded to the unit with the most votes, as captured by the crowd voting app, from fans viewing the parade.