Band Requirements
Must have a minimum of 30 participants and come in costume or uniform.
Bands must play actual music (not just cadences) for the entire half-mile parade route.
Bus Transportation
High School marching bands that are selected to participate in the Junior Orange Bowl Parade will be provided bus transportation at no cost to the school.
Important Deadlines
Band Application Deadline - Nov. 24
Acceptance Notifications Emailed - Nov. 30
Attendance Confirmation Due - Dec. 1
Questions?
For more info, contact Eric Levy, Band Coordinator, at 954-394-5318 or eric@drumlinemechanix.com.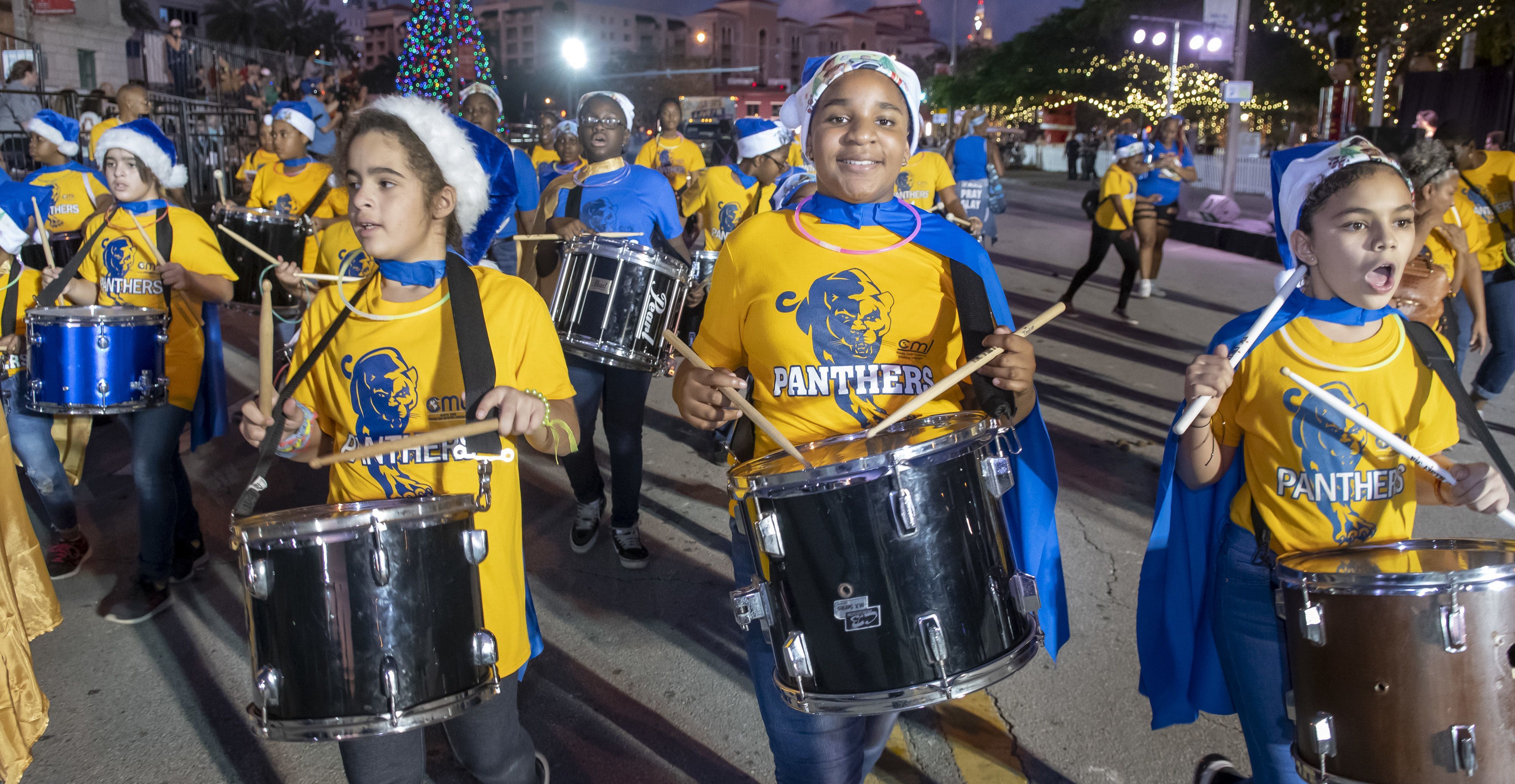 Judging & Awards
Marching bands must play music during the entire parade route.  All marching bands participating in the parade will be judged in three categories, with the winner in each category receiving $500 per award:
Best Live Musical Performance
Best Community Spirit
Fan Favorite
"Fan Favorite" awards will be given to the units with the most votes by the crowd along the parade route, as captured by a crowd voting app. 
All other marching band awards will be determined in the Grandstand area and winners will be notified after the parade and receive an automatic invitation to return the following year.  Cash awards will be mailed to unit awardees after the parade.