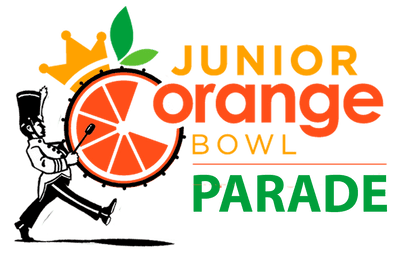 2021 Grand Float Sponsors:
Your participation in the parade aligns your brand with this 74-year beloved tradition empowering youth in South Florida.  Sponsorships include your company logo/link in parade marketing and on our website, Grandstand & VIP Hospitality tickets including a pre-parade reception, the opportunity to distribute items along the route to participants and Grandstand ticket holders, and a float in the parade featuring your logo and individual riders from your organization. Also included is the opportunity to participate in our Holiday Toy Drive to benefit the patients at Nicklaus Children's Hospital. 
Your parade sponsorship provides an unparalleled opportunity to network with key Junior Orange Bowl Board members and past Presidents, Miami-Dade County and City of Coral Gables City Officials and other corporate, individuals, community stakeholders, celebrities, and key supporters of the Junior Orange Bowl.
Questions?
Contact Daisy Holcome or Karen Gottlieb at parade@jrorangebowl.org.
Welcome Santa from the VIP Hospitality & Grandstand area
All-Inclusive Hospitality Tickets: $40 Adults / $20 Youth
Beginning at 3:30 PM, celebrate in the newly re-imagined VIP Hospitality & Grandstand Area; All-Inclusive Tickets feature unlimited complimentary food & beverage, premiere seating and pre-parade live concert with Jay Valor and his band. The VIP Hospitality area welcomes both youth and adults. This area is the place to see - and be seen - during the annual "Miracle on the Mile Holiday Parade" culminating in Santa's arrival at the end of the parade and including VIP swag.