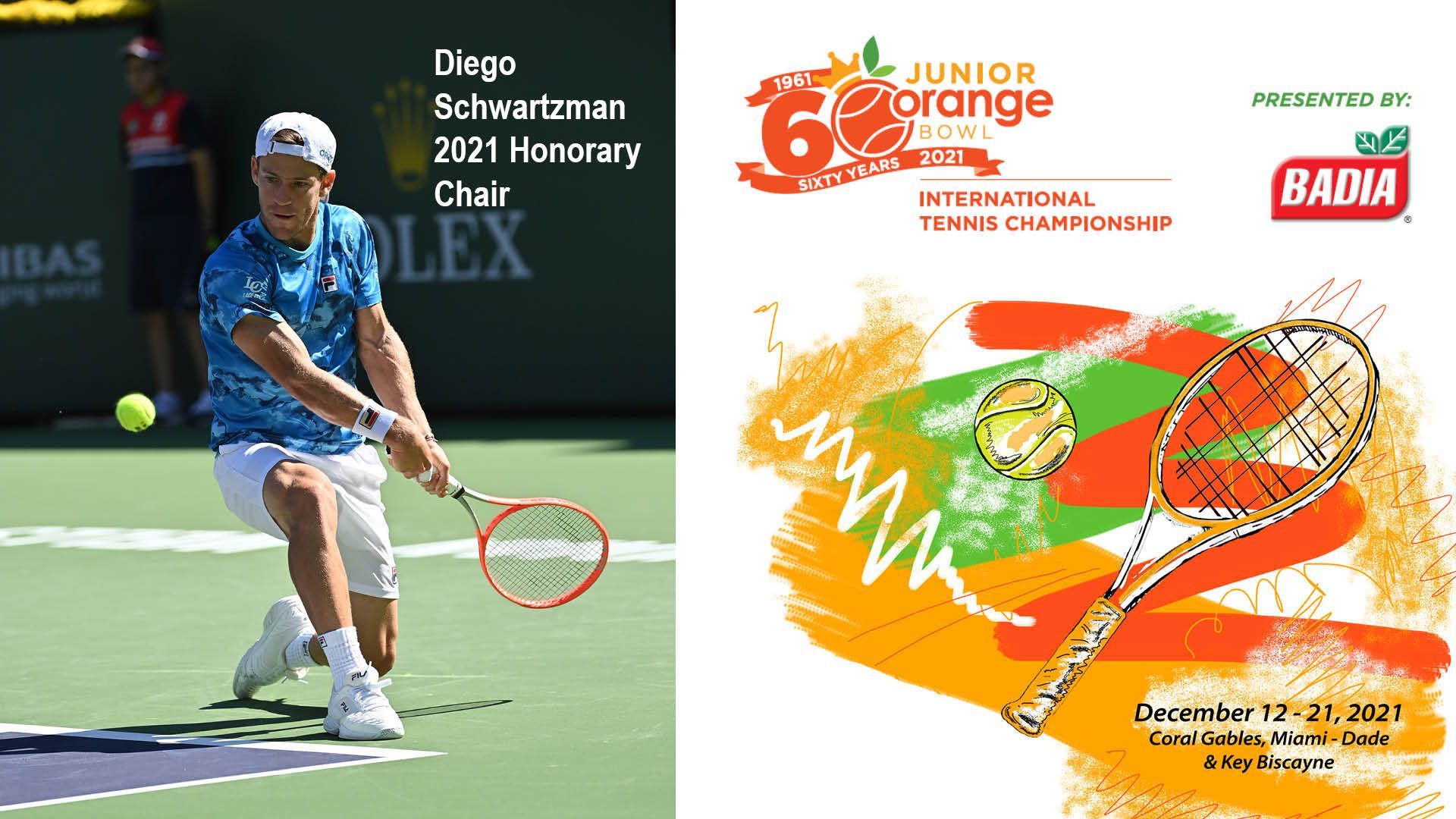 Local tennis fans are in for a treat as the greatest junior tennis players in the world are descending on South Florida to compete in the prestigious Junior Orange Bowl Tennis Championship.
First, the older age divisions, the 16s and 18s boys and girls will compete at the Veltri Tennis Center in Plantation from Monday to Sunday, followed by the 12-and-under and 14s-and-under divisions held (Dec. 12-14 qualifiers, 15-21 the main draw) at three different sites, including the newly renovated William H. Kerdyk Biltmore Tennis Center and Salvadore Park in Coral Gables, as well as the Crandon Park Tennis Center on Key Biscayne, the former home of the prestigious Miami Open.
The timing couldn't be better. Just as the ATP and WTA tours finish their respective seasons, fans can stroll around for no charge and watch the future stars of tomorrow.
More than 1,000 of the top-ranked male and female 12-and-under and 14-and-under junior players representing 75 countries will vie for the same titles and trophies that many legends of the game have listed on their resumes.
As living proof to dreams beginning born on these South Florida courts, just five years ago, Great Britain's breakout star Emma Raducanu finished third in the Junior Orange Bowl 14s' division. Today, the 19-year-old Raducanu is the reigning U.S. Open champion and ranked 19th in the world.
Fans will no doubt run into Hall of Fame former No. 1s such as Lindsay Davenport and Lleyton Hewitt, whose sons, Jagger Leach and Cruz Hewitt, will be testing their plentiful genes in the 14s division. 
Hewitt, the fiery Aussie, who was the No. 1 ranked player in the world at just 20 years old in 2001, watched his talented son win the prestigious Australian Junior under-12 title in both singles and doubles last April. Jagger Leach's mother was the year-ending No. 1 four times between 1998 and 2005, and his Uncle Rick Leach was a former No. 1 ranked doubles specialist in 1990.
Among the top Americans in the boys' 14s are South Florida's own Darwin Blanch of Deerfield Beach, the USTA 14s Clay Court champion, and his rival from Minnesota Maxwell Exsted (former No. 1 in the nation in the 12s and 2021 Easter Bowl 14s' doubles champion) and Nicholas Patrick of Coal Valley, Ill. Other notables are Boxing Zhang (China), Francisco Castro Loedel (Ecuador) and Maximilian Carrier of Great Britain.
Some of the top American girls in the 14s are 2021 Easter Bowl champion Iva Jovic of Torrance, Calif., and Shannon Lam (2021 Easter Bowl 12s champion) of Highland Park, N.J. Rositsa Dencheva of Bulgaria, Hannah Klugman from Great Britain and Tahlia Kokinis of Australia will most likely be seeded.
A few top Americans in the boys' 12 are Navneet Raghuram of Fenton, Mo., and Colin Mcpeek of Carmel, Ind. They may have to face highly ranked youngsters such as Svit Suljic of Slovakia, Juan Miguel Bolivar of Colombia and Mark Ceban of Great Britain.
Leading the American girls in the 12s are Harper Stone of Greenwood, S.C., and her doubles partner Julieta Pareja, of Carlsbad, Calif., who together won the doubles title at the USTA Girls 12s National Championships in Alpharetta, Ga., last August. Pareja also took the singles title without dropping a set. Their toughest competition may come from Russia's Christian Lyutova and Lia Belibova of Moldova.
This is the 60th anniversary of the Junior Orange Bowl 12s and 14s divisions which began planning in 1961. Paying homage to the special anniversary is Honorary Chair Argentinian star Diego Schwartzman, who was ranked No. 8 in October 2020, and just finished 2021 ranked 13th while winning 38 matches (10th most) and one title (Buenos Aires).
"The Junior Orange Bowl International Tennis Championship is a respected, internationally recognized tournament and I am proud to serve as the Honorary Chair for the 2021 event," said Schwartzman. "Year-after-year this event has been an incredible platform for juniors trying to further their tennis development and I am confident that many future champions of our sport will be competing this year and continuing to pursue their dreams."
Schwartzman is certainly correct. Past champions off the 12s or 14s titles read like a Who's Who in the greats of the game, including Jimmy Connors (1964-12s), Tommy Haas (1992-14s), Andy Murray (1999-12s), Juan Martin Del Potro (2002-14s). Jennifer Capriati (1986-12s), Steffi Graf (1981-12s), Justine Henin (1996-14s), Monica Seles (1985-12s) and more currently rising star Coco Gauff won the 12s in 2016. Former No. 4-ranked Mary Joe Fernandez is the only player to win all four Orange Bowl divisions in consecutive years.
Practically the entire Evert family won the 12s or 14s titles, starting with Chris in 1967 (14s), late sister Jeanne (1968-12s, 1970-14s), brother John (1972-12s) and Clare in 1979 (12s).
No doubt, John and Chris, who run the star-making Evert Tennis Academy in Boca Raton, will be on hand to watch many of their students compete in the qualifiers and main draws.
If you happen to spot a 6-foot-10 gentleman, it will most likely be Hall of Fame basketball player and longtime Miami Heat assistant coach and now scout, Bob McAdoo, whose grandson Robert McAdoo IV is in the boys' 12s.
McAdoo's 26-year-old daughter Rasheeda McAdoo earned a tennis scholarship to Georgia Tech and is now in her fourth year on the pro tour (ranked 850 in singles, 227 in doubles).
Renowned South Florida-based coaches Nick Saviano and Rick Macci, who was accurately depicted in current smash movie King Richard for his role in developing superstar sisters Serena and Venus Williams, will probably be on hand watching their proteges compete while scouting for other potential prospects. Saviano, who shifted his Saviano High Performance Tennis Academy from Plantation to the David Posnack Jewish Community Center, knows how critical it is for junior players to test their levels against peers from around the globe in the Junior Orange Bowl.
"It is great for our players to be able to compete against players from all over the world, to get that kind of experience and kind of test their skills is invaluable,'' Saviano told Florida Tennis. "We have been fortunate to have our players achieve great success in these events over the years, including winning different divisions. It's great to see and exchange ideas from other coaches from different parts of the United States and different parts of the world.
"But the best part is these tournaments help showcase that South Florida is the junior tennis capital of the world."
Major sponsors include The City of Coral Gables, Badia Spices Inc., Orange Bowl, Nicklaus Children's Hospital, Miami-Dade County. The Junior Orange Bowl Tennis Committee would like to welcome FILA as the official apparel and footwear sponsor, and Wilson as the official ball sponsor and stringing.