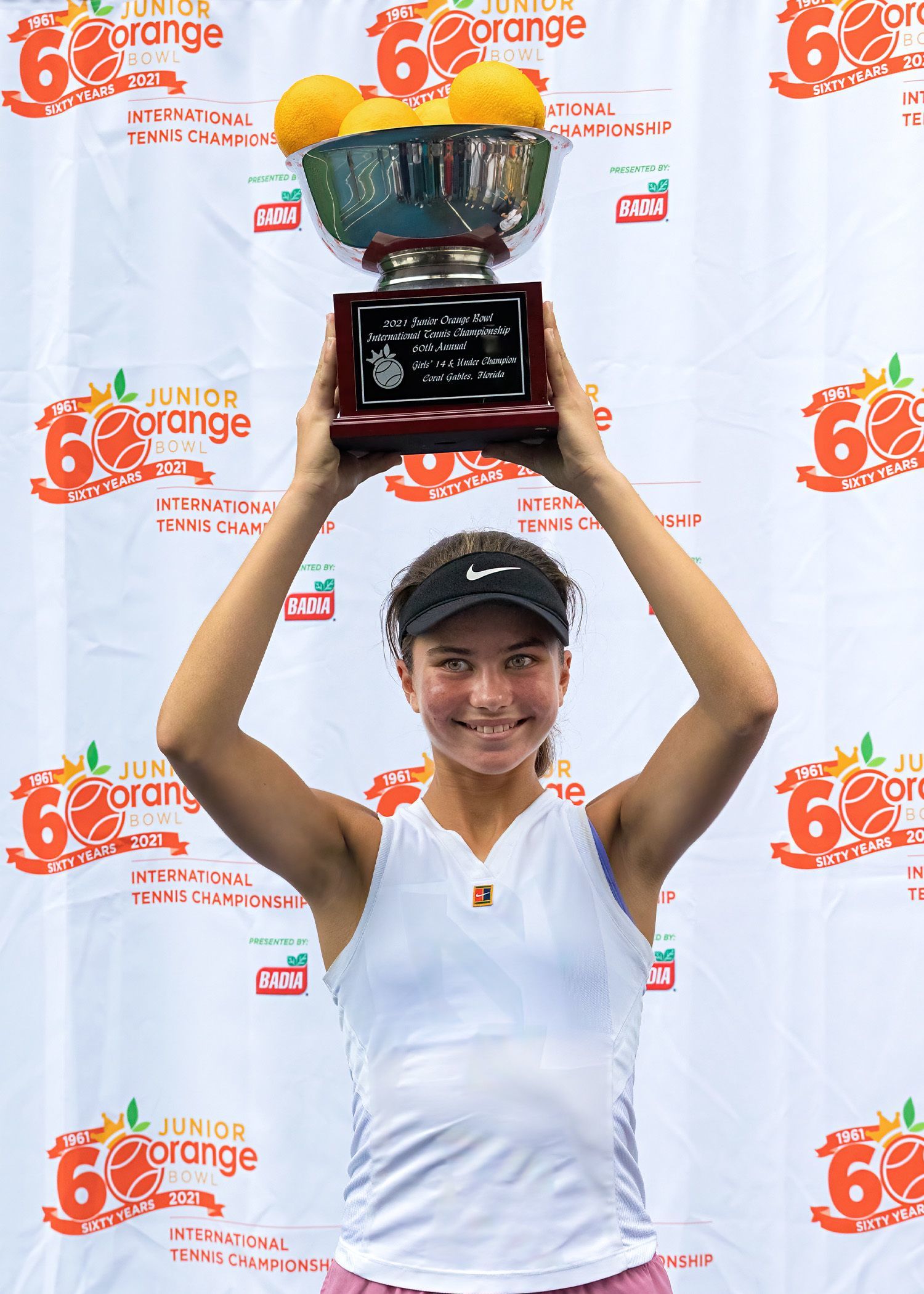 In the all-American Junior Orange Bowl International Tennis Girls' 14s final between 2021 Easter Bowl champions, top-seeded Iva Jokic of Torrance, Calif., rode a critical break at 4-3 of the first set to reel off the final eight games for a 6-3, 6-0 victory over fourth-seeded Shannon Lam of East Brunswick, N.J.
"That was a long game, but I came away in the long rallies and that game gave me confidence,'' said Jovic, the fourth American girl to win this division in the last five Junior OBs (2020 event was cancelled).
"Two years ago, I lost in the first round so this means a lot to me because I could always look back on it and say I did this. It's just a great feeling and great to know I'm improving and getting bigger and bigger accomplishments. I want to keep going and get bigger accomplishments."
Jovic's athleticism and the depth of her groundstrokes wore down her seven opponents this week, in which she didn't give up more than three games in any set.
"I came out ready to play and thought about every match as they came,'' said Jovic, who trains at the Jack Kramer Club near Los Angeles. "I didn't think ahead and just played my game. I was aggressive and didn't let anyone push me back."
Lam, 13, the youngest girl in the final four of her division, praised Jovic, who she lost 6-1, 6-1 to in a Level 2 tournament in Rome, Ga., in July.
"She's so consistent, even when you hit the ball hard, she just doesn't get it back, she would hit it back with even more spin and really deep,'' said Lam, who will play the Winter Nationals 18s next month. "It was amazing."