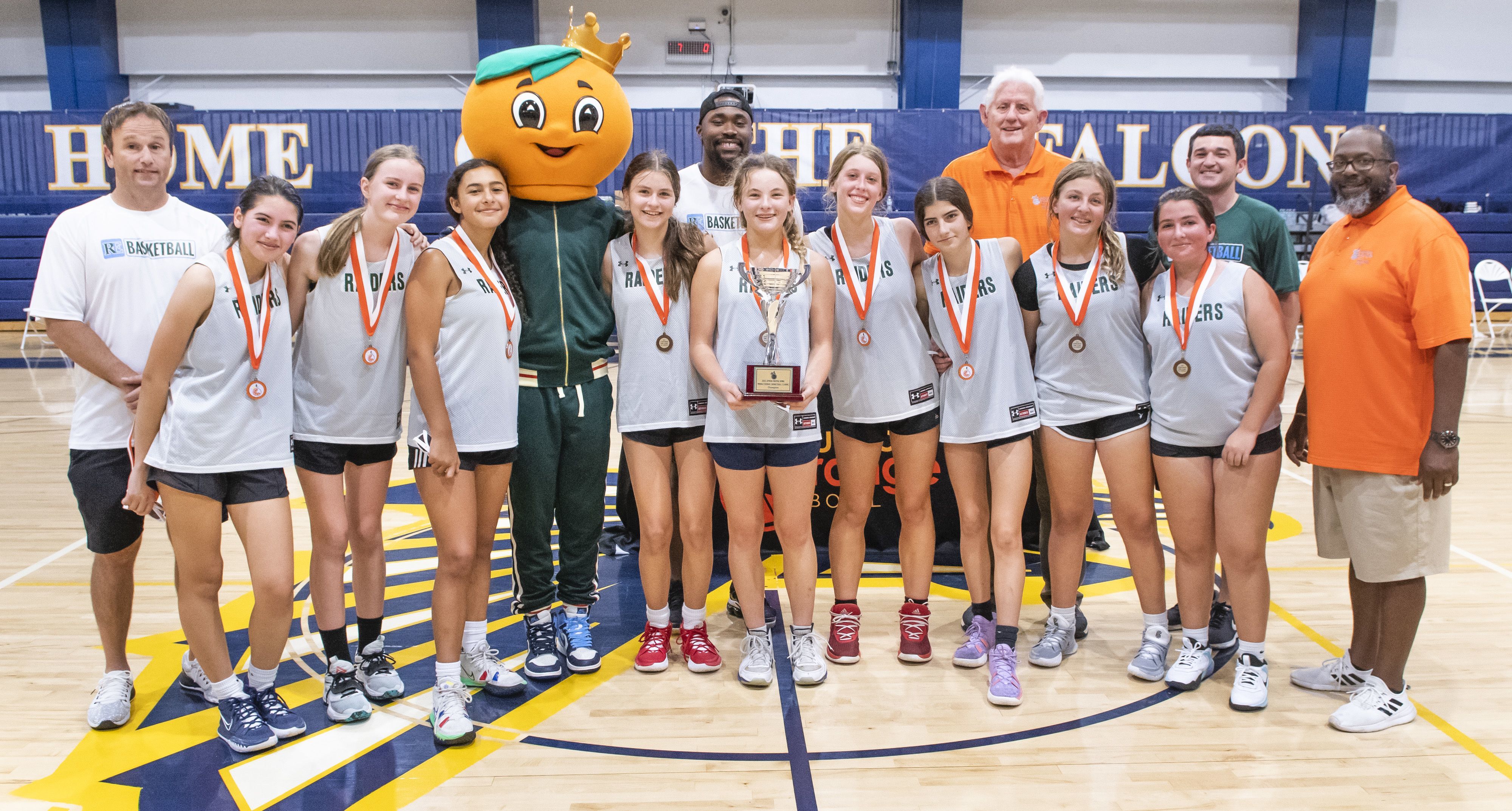 April 24, 2022
The Junior Orange Bowl Girls' Middle School Basketball Classic has a new champion as Ransom Everglades School defeated Doral Academy 49 - 14 Saturday in the finals which were held at the Palmer Trinity School.  During the two days of action, they had previously defeated Zelda Glazer Middle School and Arvida Middle School in earlier action to get to the championship game.  Doral Academy had won games against Ammons Middle School and Frank C Martin Middle School on their journey to the finals.
After two years of delay because of the COVID-19 pandemic, the Junior Orange Bowl Basketball Committee was once again able to recognize the great young athletes in Miami Dade County with its eight-team event.  Teams included Middle School Varsity teams from Doral Academy, Ammons, Frank C Martin, W R Thomas, Zelda Glazer, Ransom Everglades, Rockway and Arvida.

For more information about Junior Orange Bowl Basketball events, please contact Chuck Little (basketball@jrorangebowl.org) or Brian Davis (bdavis1647@gmail.com).