The Junior Orange Bowl Parade 2022

The Junior Orange Bowl Parade returns to the streets of Coral Gables on Sunday, December 11th at 5:00 pm.
The Parade "Miracle on the Mile: A Holiday Parade and Celebration" will feature floats, bands, performers,
and more than 2,000 youth community group participants.
Parade Information
Now celebrating our 74th year, the parade is the founding event of the Junior Orange Bowl International Youth Festival!
Every December, the streets of Downtown Coral Gables come alive in celebration. Imbued with the the spirit of the holidays, filled with laughter, music, lights, and spectacle, the Miracle on the Mile Holiday Parade has truly become a celebrated tradition of the South Florida community.. People of all ages are invited to this wonderful celebration; to enjoy the sights and sounds of this magical event. For those looking for a bit more fun, all types of units are invited to participate, including: marching bands/drum corps, community organization floats and/or marching/walking units, motorized vehicles and mounted (equestrian) units.
To learn more, please visit our other pages for complete details:
Welcome Santa from the VIP Hospitality & Grandstand area
All-Inclusive Hospitality Tickets: Available for purchased Nov. 1st, 2022
Beginning at 3:30 PM, celebrate in the newly re-imagined VIP Hospitality & Grandstand Area; All-Inclusive Tickets feature unlimited complimentary food & beverage, premiere seating and pre-parade live concert with Jay Valor and his band. The VIP Hospitality area welcomes both youth and adults. This area is the place to see - and be seen - during the annual Miracle on the Mile Holiday Parade" culminating in Santa's arrival at the end of the parade.
THANK YOU TO OUR SPONSORS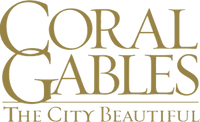 UNIT APPLICATIONS for the 2022 PARADE are still being accepted ...
NOW EXTENDED TO FRIDAY, NOV. 11th
Applications will be reviewed by the Parade Committee and notifications sent to all on-time applicants by November 15th.
Late applications will be evaluated as space allows.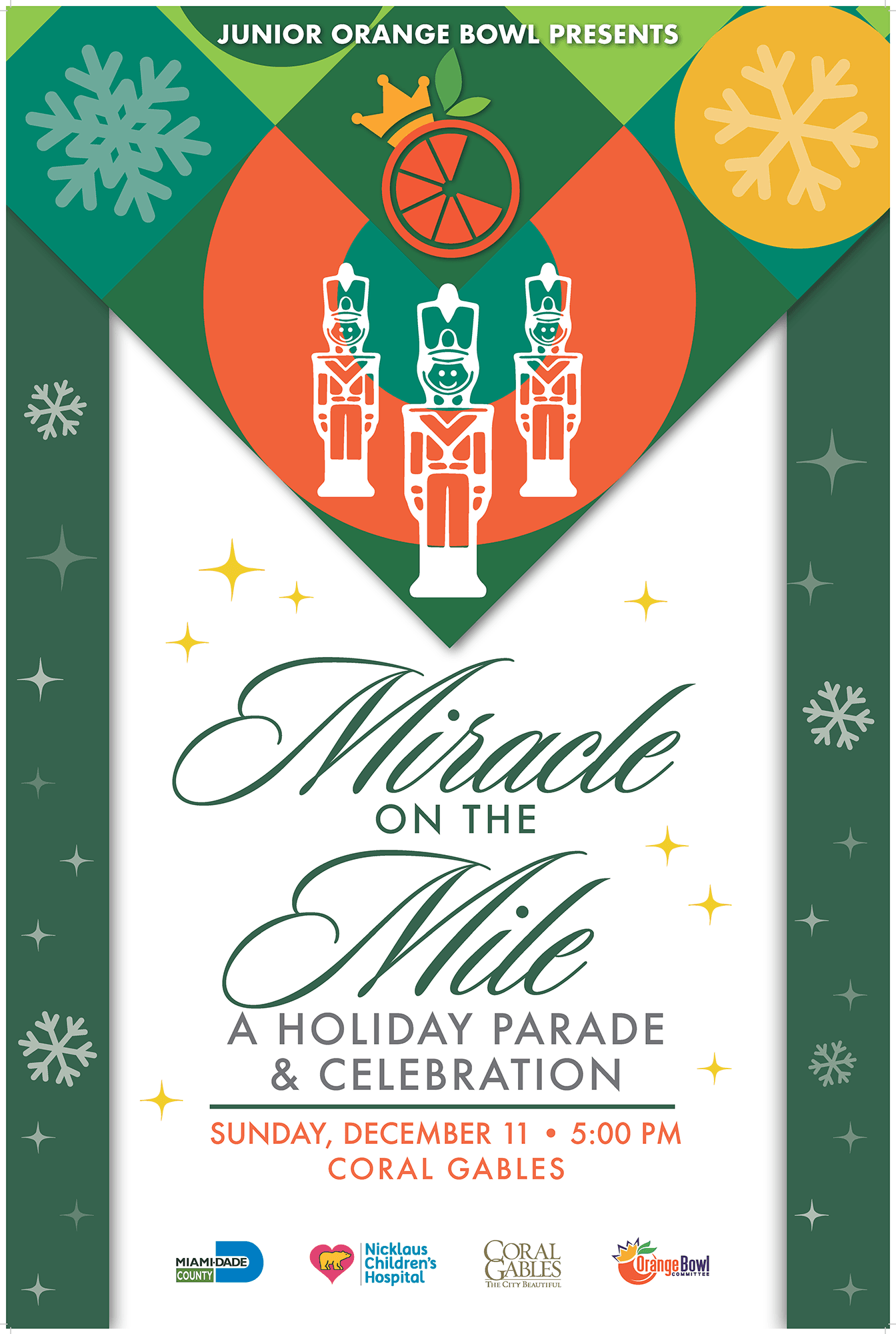 With the support of the Miami-Dade County Department of Cultural Affairs and the Cultural Affairs Council, the Miami-Dade County Mayor and Board of County Commissioners.